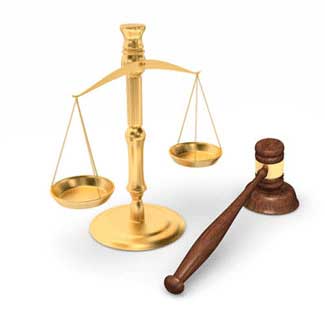 South Floridians Need to Have Their Vehicle's Airbags Replaced
South Florida's hot and humid climate put drivers and their passengers lives in grave danger from the vehicle's airbag malfunctioning
Friday, July 20, 2018 - If you live in the state of Florida and are currently driving a car or truck that has Takata airbags installed your life and the lives of your loved ones could be in danger. The exploding Takata airbag has caused at least 23 deaths and hundreds of serious, life-altering injuries, prompting the largest automotive vehicle recall in US history. Lawmakers are frustrated that more than one-half of a million Florida vehicles have not responded to the recall which affects around 50 million vehicles worldwide. The recall affects virtually every car made between the years 2002 to 2015. If you have a car made in that period go to www.safecar.gov and enter your vehicle identification number to see if your car is subject to the recall. If it is, immediately park the vehicle and do not drive it. Call the automotive dealer nearest you and tell them that you would like to comply with the recall. The dealer will come out and pick up your car or truck and make a rental car available to you while yours is being fixed. Takata airbags inflator device uses a chemical called ammonium nitrate which degrades over time and explodes with a greater force than was intended, shattering the metal propellant canister and sending razor-sharp shrapnel like a grenade throughout the passenger cabin. The 23 deaths and hundreds of serious injuries directly attributed to the Takata airbag may be just a small fraction of the actual number which may be significantly higher since injuries from Takata airbag are so severe, and the auto accidents so inconsequential that police on the scene just assume that a homicide has taken place.
Floridians in Most Danger
Of all of the states affected by the recall, Florida is in the most danger. Takata airbag deployment can be triggered by high heat and humidity, the exact climate that south Florida experiences for most of the year. As we are in the hot summer months we can expect to see at least several Takata airbag injuries or fatalities. Three deaths and eighty-three injuries have been blamed on the malfunctioning Takata airbag in recent years. Most of the deaths and injuries occurred in Hondas and Toyotas. As of earlier this year, only 45% of all recalled Florida vehicles have complied with the recall order. At the greatest risk are Florida Hondas, Mazdas, and Fords Trucks. In Florida as well as elsewhere, every make or model of motor vehicles could be subject to the recall, The list of auto manufacturers include Honda, Nissan, Mercedes-Benz, Ferrari, Toyota, Tesla, BMW, Fiat Chrysler, Ford, Mazda, Subaru, Jaguar-Land Rover, McLaren, Toyota, and Volkswagen.
If you or someone you know has been injured or killed by an exploding Takata airbag, you may want to speak with a Takata airbag lawyer. Takata airbag victims may qualify to file a claim against the manufacturer of their vehicle claiming that the company knew Takata airbags were risky but failed to warn their customers of the danger. Those who file a claim look for reimbursement of their medical expenses, lost income, and pain and suffering.
More Recent Takata Airbag Lawsuit News:
No-Cost, No-Obligation Takata Airbag Lawsuit Case Review
Onder, Shelton, O'Leary & Peterson, LLC is a St. Louis personal injury law firm handling serious injury and death claims across the country. Its mission is the pursuit of justice, no matter how complex the case or strenuous the effort. Onder, Shelton, O'Leary & Peterson has represented clients throughout the United States in pharmaceutical and medical device litigation such as Pradaxa, Lexapro and Yasmin/Yaz, where the firm's attorneys held significant leadership roles in the litigation, as well as Actos, DePuy, Risperdal and others. The Onder Law Firm has won more than $300 million in four talcum powder ovarian cancer lawsuits in St. Louis. Law firms throughout the nation often seek its experience and expertise on complex litigation.