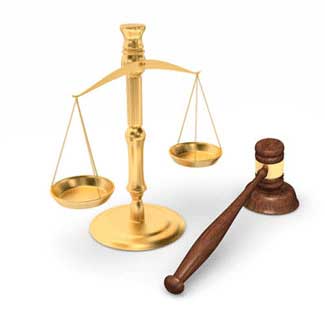 Used Car Dealerships Are Responsible For The Millions of Vehicles That Have Not Complied With The Takata Airbag Recall
There is no law that requires that used car dealerships in the US to comply with the Takata airbag recall, nor tell their customers if their car is subject to it
Friday, March 8, 2019 - It appears as if the only thing standing between the tens of millions of motor vehicle owners that have actually complied with the Takata airbag recall and the millions that have ignored the notice could be forcing used auto dealers to bring their Takata vehicle currently on sale on the lot, in for the airbag switch. According to Consumer Reports, used auto dealers are required to neither tell their potential customers about the Takata airbag recall nor comply with the recall themselves. Millions of motor vehicles equipped with deadly Takata airbags are sitting on used car dealership lots. In addition, millions of used car owners are unaware that their vehicle is subject to the recall and that they and their loved ones are in critical danger. Takata airbag lawsuits represented by top national attorneys in the US offer a no obligation and free consultation to families or individuals harmed by a Takata airbag due to malfunction.
According to Will Wallace, a senior policy analyst at Consumer reports "Used-car shoppers are on their own because dealers and private-party sellers aren't required to make these needed repairs on used vehicles. They don't even have to inform potential buyers that a recall has been issued for the car they're considering." According to Consumer Reports, unlike new car dealers and rental car companies, used car dealers are not required to fix defects in a motor vehicle before offering them to the public. Used car shoppers are urged to use their smartphone to check to see if the pre-owned vehicle they are looking to buy is under recall. First, record the vehicle's VIN vehicle identification number and then go to www.safercar.gov on your smartphone. Used car dealers would have a hard time checking to see if the vehicle that they own and are selling is subject to the recall as many vehicles have been bought and sold multiple time and thus the ownership chain has been broken.
According to Wallace of Consumer Reports, if you find out that the pre-owned vehicle you want to buy is subject to the Takata airbag recall, you can demand that the seller replace them. "Consumers can make a demand of any seller that they fix any open defects before selling the car to them, and that's a reasonable request, and the burden for safety, in this case, shouldn't fall on consumers." Motor vehicle owners are reporting delays of up to one year in having the airbag replaced once they have brought them into the dealership due to a lack of parts as well as a lack of qualified labor.
The Takata airbag recall is the largest automotive recall in U.S. history. Over 37 million cars, SUVs, and pickup trucks from around 20 manufacturers are affected. Twenty-Five people have been killed and hundreds more have been injured when the Takata airbag deploys. The airbag's propellant chemical, ammonium nitrate, ignites due to being exposed to high heat and humidity and explodes with greater than expected force, shattering the propellant's metal cannister and propelling razor-sharp metal fragment directly into the face, neck and upper torso of the driver.
More Recent Takata Airbag Lawsuit News:
No-Cost, No-Obligation Takata Airbag Lawsuit Case Review
OnderLaw, LLC is a St. Louis personal injury law firm handling serious injury and death claims across the country. Its mission is the pursuit of justice, no matter how complex the case or strenuous the effort. The Onder Law Firm has represented clients throughout the United States in pharmaceutical and medical device litigation such as Pradaxa, Lexapro and Yasmin/Yaz, where the firm's attorneys held significant leadership roles in the litigation, as well as Actos, DePuy, Risperdal and others. The Onder Law Firm won $197 million in three talcum powder ovarian cancer lawsuits in St. Louis in 2016 and other law firms throughout the nation often seek its experience and expertise on complex litigation.