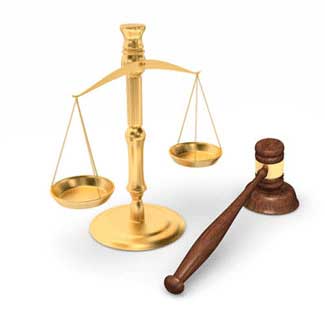 Motor Vehicle Airbag Theft Increased 400 Percent in 2017
The demand for Takata replacement airbags has spawned a geometric rise in criminal airbag theft
Wednesday, October 10, 2018 - The Takata airbag recall includes approximately 50-75 million vehicles and up to twice that many driver and passenger-side airbags. Automotive repair shops are working night and day to replace the exploding airbags as quickly as possible in order to attempt to meet the unexpected demand. Airbag manufacturers are unable to meet the demand and recalled vehicle owners can face being without their vehicle for weeks or months before the necessary repairs actually take place. The spontaneous demand for airbags has spawned an unwanted cottage industry where criminal bypass their usual theft target of the stereo or glove box contents in order to steal the vehicle's airbags. A vehicle's airbags are easily cut out from the vehicle's steering wheel. The untraceable stolen airbags are then sold to auto repair shops to be installed into recalled Takata airbag vehicles. Unscrupulous auto repair shops catering to the Takata airbag recall are buying untraceable, stolen airbags at a fraction of the cost that they would normally have to pay and pocket the difference. Honda vehicles in South Florida are at the greatest risk for airbag theft.
USA Today reports that while airbag theft has increased nationwide, the Miami-Dade area has seen the greatest spike in airbag thefts this year. In 2017, reported airbag thefts in the south Florida county spiked to 875 from only 199 the previous year. Other metropolitan areas such as New York City and Washington DC have also seen an unusual spike in airbag thefts prompted by the Takata airbag recall. The numbers of reported airbag thefts could be only a fraction of the actual number as "neither the FBI and the National Highway Traffic Safety Administration track airbag theft." "Because of their portability, airbags can be easily removed and installed as new by unscrupulous collision repair shops," the NICB says. These dishonest operators will then charge the vehicle owner or their insurer the full price for the replacement, thus committing insurance fraud." That number is sure to at least double again in 2018 and beyond. Honda vehicles are at the greatest risk due to the exploding Takata airbag are also at the greatest risk for airbag theft. Miami-area Honda owners have reported that they recently had their Takata airbag replaced only to have it immediately stolen. It will cost a motor vehicle owner approximately $2000 to replace a stolen airbag and trigger the auto insurance deductible that must be paid out of pocket.
Honda motor vehicles in South Florida appear to be at the greatest risk. Seven deaths and over 100 serious injuries have been reported in Honda vehicles. Honda continues to add more cars, SUVs and pickup trucks to the Takata airbag recall list every month and recently added luxury Honda Acuras. The Takata airbag explodes unexpectedly and with greater than expected force due to the airbag's propellant chemical, ammonium nitrate degrading and becoming less stable and more volatile. The Takata airbag deploys in 1/20th of a second and sends not only the protective pillow into the vehicle's passenger cabin but also razor-sharp metal shards of the propellant canister. Twenty-five people have been killed worldwide and hundreds injured from the grenade-like blasts. Serious injuries include losing an eye and blindness, broken facial bones and teeth and severe lacerations to the face and neck. Takata airbag recall attorneys have expertise in the area of problem liability litigations and offer a free consultation to see if your vehicle qualifies for a claim.
More Recent Takata Airbag Lawsuit News:
No-Cost, No-Obligation Takata Airbag Lawsuit Case Review
Onder, Shelton, O'Leary & Peterson, LLC is a St. Louis personal injury law firm handling serious injury and death claims across the country. Its mission is the pursuit of justice, no matter how complex the case or strenuous the effort. Onder, Shelton, O'Leary & Peterson has represented clients throughout the United States in pharmaceutical and medical device litigation such as Pradaxa, Lexapro and Yasmin/Yaz, where the firm's attorneys held significant leadership roles in the litigation, as well as Actos, DePuy, Risperdal and others. The Onder Law Firm has won more than $300 million in four talcum powder ovarian cancer lawsuits in St. Louis. Law firms throughout the nation often seek its experience and expertise on complex litigation.