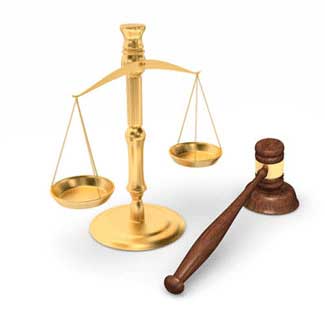 Takata Executives Could Have Prevented 24 Deaths Yet Did Nothing
Three Takata executive could be held directly responsible for causing the deaths of at least 24 people who have died from the exploding Takata airbag
Tuesday, July 31, 2018 - Three Takata executives were indicted on charges they doctored test data that uncovered the fact that ammonium nitrate was unstable and dangerous and should not replace Tetrazole as the chemical propellant of Takata airbags. The test data revealed a fatal flaw in the Takata airbag's propellant chemical and prompted the largest automobile recall in US history.
Takata executives were trying to save money and increase corporate profits when they made the decision to replace the stable but more expensive Tetrazole with ammonium nitrate a more unstable yet cheaper airbag chemical propellant in what has proven to be one of the worst corporate decision in history. Ammonium nitrate becomes combustible due to weather conditions such as high heat or humidity and can explode as a result of a minor fender bender accident. The Takata airbag has exploded and caused severe facial injuries as a result of a car merely tapping the bumper of another in a parking lot.
The company's deception in keeping the defective airbag under wraps was exposed by then-employee Mark Lille, an engineer, and designer of Takata airbags and two of his co-workers. As with other businesses, the automotive industry rewards employees of automotive and auto parts companies when they come forward and expose their employer's wrongdoing. The US government paid the three close to $2 million for their efforts. Lillie was hesitant to come forward initially because he feared reprisals from his bosses. It is only when he and his wife began seeing reports of serious injuries and deaths caused by the Takata airbag did they feel that they could actually be saving lives if they came forward. The Motor Vehicle Safety Whistleblower Act encourages the reporting of those who violate auto safety laws with payments of up to 30 percent of the amount in excess of $1 million that the government collects.
Hundreds more may have died from the exploding Takata airbags since first responders would never suspect that an airbag could cause such gruesome injuries. Seeing the relatively minor fender bender accident and the severity of the facial trauma most police and medical personnel think that a homicide had occurred.
Many people who have been injured and the loved ones of those who have died in Takata airbag accidents have consulted with a Takata airbag lawyer to see if they qualify to file a claim for reimbursement of their expenses, lost income, and pain and suffering. When the ammonium nitrate canister explodes the airbag is deployed as we well as razor-sharp shards of the metal propellant canister. The exploding Takata airbag sends metal fragment throughout the passenger cabin of an automobile as if being shot with a shotgun. Twenty-four people have bled to death from a severed artery in the neck and hundreds have been grotesquely injured by the metal shrapnel. Serious injuries like losing an eye, total or partial blindness, broken teeth and necks, and traumatic brain injuries have resulted from the negligence of Takata executives.
More Recent Takata Airbag Lawsuit News:
No-Cost, No-Obligation Takata Airbag Lawsuit Case Review
Onder, Shelton, O'Leary & Peterson, LLC is a St. Louis personal injury law firm handling serious injury and death claims across the country. Its mission is the pursuit of justice, no matter how complex the case or strenuous the effort. Onder, Shelton, O'Leary & Peterson has represented clients throughout the United States in pharmaceutical and medical device litigation such as Pradaxa, Lexapro and Yasmin/Yaz, where the firm's attorneys held significant leadership roles in the litigation, as well as Actos, DePuy, Risperdal and others. The Onder Law Firm has won more than $300 million in four talcum powder ovarian cancer lawsuits in St. Louis. Law firms throughout the nation often seek its experience and expertise on complex litigation.