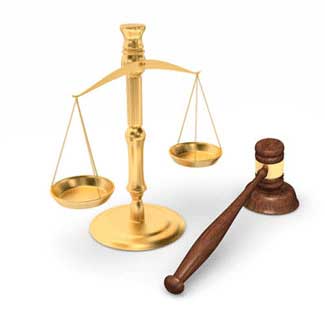 Takata Airbag Victims Could Be Thousands More Than Reported
Police and first responders rarely suspect that an airbag could cause the type of severe injuries they find when investigating an automobile accident
Thursday, April 5, 2018 - The occupants of motor vehicles equipped with the Takata airbag are receiving injuries that resemble a shotgun blast to the face. Police and emergency medical technicians frequently mistake an exploded Takata airbag incident for a homicide because the injuries look like the victim has been shot, stabbed or beaten. While the current worldwide death toll stands at 20 with over 200 people injured, that figure could be much, much higher. Most times police reports do not even mention that the Takata airbag could be the cause of death. It is only in unusual circumstances that the Takata airbag is even suspected.
Take for example an automobile accident in Australia recently. A man driving a Honda CRV slammed into another car at an intersection. While the three people in the more badly damaged vehicle survived, the 58-year old driver of the larger, less-damaged vehicle bled to death when a small piece of metal was found lodged in his neck. The deceased was driving a late model Honda CRV, a vehicle subject to a worldwide recall. Another nearby accident had similar, unusual circumstances. A 21-year-old woman was seriously injured when one of the faulty airbags failed to deploy properly and instead, a small, metal fragment was ejected and struck her in the head. A police sergeant was interviewed and is quoted as saying that "This type of crash, in normal circumstances, would not have caused this level of injury."
In other unusual incidents, CBS News reported that police filed a "person of interest" report as they were certain the driver had been the victim of an assault and battery that turned out to be a Takata airbag malfunction. Hai Ming Xu and Hai Ming Xu were thought to be have been shot and stabbed in the face, neck, and shoulders. Their automobile was not involved in a motor vehicle accident of any significance, as the airbag propellant canister exploded at the mere tapping of the vehicle's bumper on a retaining wall in a parking lot.
An Air Force officer lost her eye when a faulty Takata airbag inflator went off in her 2002 Honda Civic. The victim was stabbed in the eye with a small piece of metal traced to the exploded airbag canister.
Why Do Takata Airbag Canisters Explode?
Airbags instantaneously deploy when compressed air canisters explode upon impact. The airbag is intended to cushion and shield an automobile's occupants and protect them from being directly impacted by glass and metal. Takata airbags were heralded as a life-saving breakthrough automobile safety device until the Takata company switched the chemical used in the propellant canister that ignites the controlled explosion, to ammonium nitrate, an unstable compound. Takata had been using the more expensive and effective chemical propellant Tetrazole yet switched to reduce costs and expand the company's profit margin. It has been determined that environmental moisture, higher heat, and humid conditions can cause the ammonium nitrate canisters to explode without warning. Takata lawsuit attorneys represent all persons involved in a Takata airbag lawsuit on a contingency basis, meaning our attorneys never charge legal fees unless we win compensation in your case.
More Recent Takata Airbag Lawsuit News:
No-Cost, No-Obligation Takata Airbag Lawsuit Case Review
Onder, Shelton, O'Leary & Peterson, LLC is a St. Louis personal injury law firm handling serious injury and death claims across the country. Its mission is the pursuit of justice, no matter how complex the case or strenuous the effort. Onder, Shelton, O'Leary & Peterson has represented clients throughout the United States in pharmaceutical and medical device litigation such as Pradaxa, Lexapro and Yasmin/Yaz, where the firm's attorneys held significant leadership roles in the litigation, as well as Actos, DePuy, Risperdal and others. The Onder Law Firm has won more than $300 million in four talcum powder ovarian cancer lawsuits in St. Louis. Law firms throughout the nation often seek its experience and expertise on complex litigation.