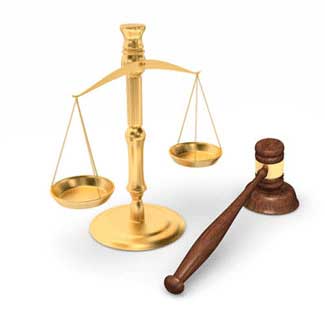 Defective Takata Airbags Prompt a Recall and Lawsuits
Executives at Takata have been indicted for tampering with data showing the dangers of Takata Airbags
Wednesday, May 2, 2018 - Defective and malfunctioning Takata airbags have triggered the largest ever automotive recall in US history affecting over 20 different automobile manufacturers including such names as BMW, Chrysler, General Motors, Ford, and Honda Motors, and tens of millions of motor vehicles. Motor vehicles with Takata airbags installed between the years of 2002 and 2015 are included in the recall which for many came too late. Takata airbags have been shown to deploy due to environmental conditions such as a sudden change in temperature or humidity and send shrapnel from the faulty propellant canister exploding with grenade-like force throughout the passenger cabin of an automobile. Over 20 people to date are known to have been killed by Takata airbag blasts. Most Takata victims have bled to death from the shrapnel severing the carotid artery in the neck. Hundreds of injuries have resulted as well from the exploding Takata airbag including losing one's eye or eyesight, broken teeth, noses and facial bones. Other victims are reported to have suffered whiplash, concussions, concussions and traumatic brain injuries. The injuries suffered are so severe and the source of the injuries so perplexing that first responders at the scene of an exploded Takata airbag often think a homicide has been committed.
Deaths and injuries from the deployment of an airbag are particularly disturbing as airbags are recognized to be a breakthrough motor vehicle safety innovation that has saved thousands of lives. Takata-brand airbags, however, have proven to be more deadly than the automobile crashes that were designed to protect against. The victims of Takata airbag explosions and the loved ones of those who have died, represented by a Takata airbag lawyer, are filing claims alleging that the company knew that their airbags could explode prematurely yet did nothing to alert consumers. Warnings by the U.S. Department of Justice and the National Highway and Traffic Safety Administration went unheeded by top Takata executives who were later indicted and charged with tampering with test safety data. Takata executives are accused of not only tampering with safety data but also with a failure to warn the public of the imminent risks posed by the airbags.
It is generally recognized that three top Takata executives made the decision in 2001 to replace the safe and effective airbag propellant chemical, Tetrazole with a more, "cost-effective," i.e., cheaper, chemical ammonium nitrate. Under ideal conditions, an airbag will deploy at the moment of impact from a propellant cartridge that has been activated. Takata airbag malfunctions are linked to the time when the propellant chemical was replaced. Ammonium nitrate cartridges explode due to environmental factors such as excess moisture, humidity, and high temperature sending small, razor-sharp metal shards from the propellant capsules throughout a vehicle's cabin at the speed of 1/20th of a second. As a result of the recall, loss of income, mounting debts and legal liabilities, Takata Inc. has filed for bankruptcy.
More Recent Takata Airbag Lawsuit News:
No-Cost, No-Obligation Takata Airbag Lawsuit Case Review
Onder, Shelton, O'Leary & Peterson, LLC is a St. Louis personal injury law firm handling serious injury and death claims across the country. Its mission is the pursuit of justice, no matter how complex the case or strenuous the effort. Onder, Shelton, O'Leary & Peterson has represented clients throughout the United States in pharmaceutical and medical device litigation such as Pradaxa, Lexapro and Yasmin/Yaz, where the firm's attorneys held significant leadership roles in the litigation, as well as Actos, DePuy, Risperdal and others. The Onder Law Firm has won more than $300 million in four talcum powder ovarian cancer lawsuits in St. Louis. Law firms throughout the nation often seek its experience and expertise on complex litigation.