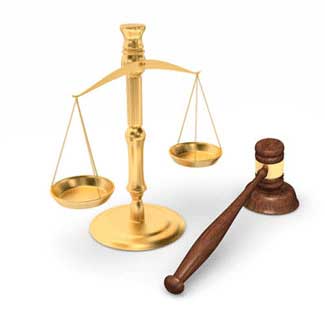 The Takata Airbag Recall May Be Failing
Less than half of the vehicles recalled have yet to comply
Monday, May 28, 2018 - The multi-million vehicle US automotive recall to replace the deadly Takata airbag seems to have hit a brick wall. In the over two years that the largest automobile recall in US history has been underway, less than half of the 50,000,000 vehicles that are infected with Takata exploding airbags have responded to direct mail attempts for the vehicle owner to come in and have their airbags replaced. US government officials at the National Highway Traffic Safety Administration (NHTSA) have hit the panic button and are advising automobile manufacturers that if more is not done to get the Takata airbags replace, hefty fines will be forthcoming. The NHTSA is focusing their efforts on one particular brand of motor vehicles whose airbags are most likely to explode and cause driver and passenger deaths. According to Consumer Reports in an article published online in January 2018, "The National Highway Traffic Safety Administration said today that owners of 2006 Ford Ranger pickup trucks should stop driving them after the agency confirmed a second Takata airbag-related death involving the specific truck and model year."
In order to do more to comply with the government's urgent request, Ford Motor Company has instructed it's dealers to immediately provide customers with mobile airbag replacement services. Ford truck owners are advised to cease driving their vehicle. The Ford mobile service will come to your parked Ford vehicle, and replace the Takata airbag free of charge. If the repair cannot be done onsite at your place of business or home, Ford will tow the vehicle to their nearest automotive repair bay free of charge and will provide you with a free loaner vehicle.
The NHTSA has stated that not enough is being done to inform Takata airbag customers that their lives are at risk. Most direct mail campaigns coming from automobile dealers are solicitations that are summarily thrown away rather than opened and read. The NHTSA advises that recall letters need to be translated into Spanish in order to reach that owner demographic. A final demand is that auto dealers do more on social media to alert the public.
The multi-million vehicle US automotive recall is in response to the exploding Takata airbag that has caused multiple injuries and deaths. Takata airbag has been installed in millions of vehicles worldwide. The airbag can deploy unexpectedly because of high heat and humidity, therefore, motor vehicles in Florida are at the highest risk. When a Takata airbag deploys razor-sharp metal fragments from the airbag's shattered propellant canister are shot throughout the vehicle's passenger cabin and have severely injured over 200 passengers killing 22.
Takata has been accused of putting profits before the public safety. The company years ago replaced the propellant canisters ignition fuel Tetrazole with the highly unstable yet less expensive ammonium nitrate, a switch that causes the airbag deployment canister to explode with great force shattering the metal canister and sending shrapnel throughout the passenger cabin. Takata airbag victims are hiring Takata airbag lawyers and suing the company for reimbursement of their medical expenses, lost income, pain, and suffering, and also punitive damages to alert others of the grave danger that they may be in.
More Recent Takata Airbag Lawsuit News:
No-Cost, No-Obligation Takata Airbag Lawsuit Case Review
Onder, Shelton, O'Leary & Peterson, LLC is a St. Louis personal injury law firm handling serious injury and death claims across the country. Its mission is the pursuit of justice, no matter how complex the case or strenuous the effort. Onder, Shelton, O'Leary & Peterson has represented clients throughout the United States in pharmaceutical and medical device litigation such as Pradaxa, Lexapro and Yasmin/Yaz, where the firm's attorneys held significant leadership roles in the litigation, as well as Actos, DePuy, Risperdal and others. The Onder Law Firm has won more than $300 million in four talcum powder ovarian cancer lawsuits in St. Louis. Law firms throughout the nation often seek its experience and expertise on complex litigation.