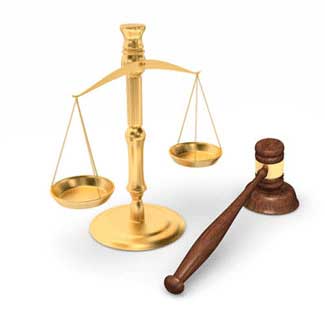 General Motors Claims Their Takata Airbags Will Not Hurt You
Not every major automobile manufacturer is on board with the Takata Airbag Recall
Thursday, December 6, 2018 - Over 75 million vehicles are not the subject of the largest automotive recall in US history is currently underway due to certain makes and models having installed the dangerous and defective Takata airbag. The airbag thought of as a revolutionary life-saving automotive safety device, explodes unpredictably and has killed and seriously injured drivers and passengers. Twenty-five people have been killed and hundreds seriously injured by metal shards of the shattered airbag propellant cannister shot throughout the passenger cabin upon deployment of the airbag. It was previously believed that every auto manufacturers was complying with the orders of the Federal government to find and replace each affected vehicle, however, one major automotive manufacturer, General Motors, is breaking ranks and claims to be exempt from the NHTSA's recall order.
The Center for Auto Safety has come to the conclusion that General Motors may be deliberately stalling when it comes to replacing the defective and deadly Takata airbags in their vehicles. General Motors is being accused by The Center of deliberately not complying with the recall. Drivers of General Motors vehicles have received numerous recall notices in the mail, however, when they call their local dealership they are told that no replacement vehicles are in stock and that they will be put on a waiting list. These drivers report to waiting more than one year and still have not been contacted for a replacement appointment. The consumer safety group is convinced that GM does not agree with the urgency that all Takata airbags are at risk of exploding and that the company does not want to spend the hundreds of millions of dollars that would be required to comply with the recall. General Motors has petitioned the National Highway Traffic Safety Administration for exemption from any further Takata airbag recall action. If successful, other companies are sure to join them leaving the Takata recall at about 50% complete. National Takata airbag attorneys representing people harmed from the explosive Takata airbag offer free consultations.
Executives at GM claim that the propellant canisters in their airbags are made of stronger material, not the same as Takata airbags with the defective and exploding airbag deployment chemical ammonium nitrate. The company believes in field tests that they have conducted where the canister did not rupture even when deployed or otherwise subjected to high heat and humidity. GM says that they have higher quality standards for the propellant canisters than others that have shattered sending razor-sharp shrapnel throughout the vehicles passenger cabin. GM says that their canisters do not shatter when the airbag is deployed in spite of photos that show the gruesome injuries including blindness and near-decapitation from simple fender bender accidents.
According to WXYZ.com the CAS director has asked the NHTSA to deny General Motor's petition on the grounds that the company's tests are flawed and that "GM has not come anywhere close to demonstrating that their airbag inflators are so distinctly different from the others millions that have been recalled, that are going off and tragically killing people."
More Recent Takata Airbag Lawsuit News:
No-Cost, No-Obligation Takata Airbag Lawsuit Case Review
OnderLaw, LLC is a St. Louis personal injury law firm handling serious injury and death claims across the country. Its mission is the pursuit of justice, no matter how complex the case or strenuous the effort. The Onder Law Firm has represented clients throughout the United States in pharmaceutical and medical device litigation such as Pradaxa, Lexapro and Yasmin/Yaz, where the firm's attorneys held significant leadership roles in the litigation, as well as Actos, DePuy, Risperdal and others. The Onder Law Firm won $197 million in three talcum powder ovarian cancer lawsuits in St. Louis in 2016 and other law firms throughout the nation often seek its experience and expertise on complex litigation.