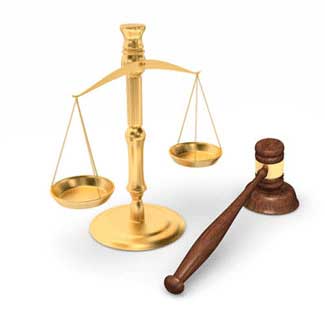 Millions of More Vehicles Were Added to the Takata Airbag Recall in February 2019
More and more motor vehicles are being recalled in spite of the relatively low compliance record to date
Tuesday, February 12, 2019 - There is nothing surprising about what I am about to write, that is if you have been following the articles that I have written that are listed below. February 2019 marks the second month of the year that has featured an increase in the number of vehicles being recalled as part of the rolling motor vehicle recall, the largest in automotive history. The recall is hoped to be in its final year and vehicle recalls this year target cars and trucks thought to be in less immediate danger for Takata airbag malfunction than those recalled earlier.
US government agencies in charge of the recall such as the National Highway Traffic and Safety Administration are dissatisfied with the number of vehicle owners that have complied so far and have brought their vehicle in for airbag replacement. It is estimated that in spite of the best efforts of all concerned, only about one-half of all affected vehicles have had their airbags swapped out. So few vehicle owners have responded to the recall order that the government is toying with fining those that ignore it. Legislation has been proposed that would prohibit a person from registering a vehicle under recall or prohibiting an affected vehicle owner from renewing their driver's license until they can prove their vehicle no longer has the defective and dangerous Takata airbag installed.
According to CBS Dallas, February's Takata airbag recall has been expanded to include: "Subaru is recalling 826,144 vehicles, including various Forester, Legacy and Outback models from 2010 to 2014. Mercedes is recalling 288,779 vehicles from model years 2010 to 2017. Volkswagen is recalling 119,394 vehicles, including Audi and Passat models from 2015 to 2017. BMW is recalling 266,044 vehicles from 2000 to 2004 model years and the 2007 to 2015 model years. The recalls also include 159,689 vehicles from Daimler Vans spanning model years 2015 to 2017. Tesla is recalling 68,763 Model S vehicles from 2014 to 2016 and Ferrari is recalling 11,176 vehicles of various models ranging from 2014 to 2018 model years."
Motor vehicle owners in the southern US in general and South Florida, in particular, are in the greatest danger from the exploding Takata airbag. The airbag's propellant chemical, ammonium nitrate, has been shown to become unstable and explode due to the environmental conditions of high heat and humidity. More deaths and injuries have occurred in Florida from exploding Takata airbags than anywhere else in the country. In addition, it is worth repeating that certain makes and models of motor vehicles are so likely to explode that they have been placed on an official NHTSA "Do Not Drive" list. The 2004-2006 Ford Ranger Pickup Truck dominates the critical list and over 400,000 units have been placed on the list.
To date, around 25 people are thought of to have been killed and hundreds injured when their Takata airbag exploded sending razor-sharp shrapnel from the airbag's propellant canister flush into the face, neck and upper torso of the driver if the vehicle.
More Recent Takata Airbag Lawsuit News:
No-Cost, No-Obligation Takata Airbag Lawsuit Case Review
OnderLaw, LLC is a St. Louis personal injury law firm handling serious injury and death claims across the country. Its mission is the pursuit of justice, no matter how complex the case or strenuous the effort. The Onder Law Firm has represented clients throughout the United States in pharmaceutical and medical device litigation such as Pradaxa, Lexapro and Yasmin/Yaz, where the firm's attorneys held significant leadership roles in the litigation, as well as Actos, DePuy, Risperdal and others. The Onder Law Firm won $197 million in three talcum powder ovarian cancer lawsuits in St. Louis in 2016 and other law firms throughout the nation often seek its experience and expertise on complex litigation.