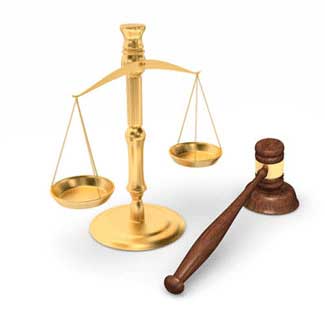 Post A Takata Airbag Warning to Your Facebook Page
Less than half of the vehicles equipped with the deadly Takata airbags have complied with the recall. Everyone is urged to use social media to get the word out
Wednesday, June 27, 2018 - Cars and trucks equipped with the defective Takata airbag are the subjects of the largest automobile recall in US history. Millions of drivers have taken their vehicles to their auto dealer and had the Takata airbags removed and replaced with a safe substitute. Millions more motor vehicle owners have either not heard of the recall or have chosen to ignore it putting their lives and the lives of their loved ones at risk. To date, 23 people have been killed and hundreds more seriously injured by shrapnel from the exploding Takata airbag. It is up to all of us to alert others of the seriousness of this risk and to urge them to comply with the recall.
One way to help spread the word that a person's motor vehicle may be subject to the recall is to copy and repost this article on social media sites like Facebook to alert friends of the urgency to take action. They, in turn, should repost the urgent message so that their friends may be alerted as well. It is up to everyone to check and see if their vehicle has Takata airbags installed. Simply go the NHTSA website and enter the Vehicle Identification Number in the box provided.
If your motor vehicle is subject to the Takata airbag recall you should immediately park it and not drive. Call the nearest dealer of the make of your car whether or not you purchased it from them and tell them that you drive a recalled vehicle. They will come out and tow the vehicle back to their repair station or fix the vehicle where it is parked at no charge to you. The dealer will also make a free rental car available to you should you want to continue to drive while your airbags are being replaced.
Everyone, regardless of location or of a vehicle, should check the NHTSA website to see if your vehicle is subject to recall. It is easy to take your vehicle's airbag for granted since it operates behind the scenes and does not require buckling every time you get into the car like a seatbelt does. Even though airbags are a revolutionary breakthrough safety device, your life and the lives of your loved ones could be in grave danger if your vehicle has Takata airbags installed.
The explosions from the Takata airbag are so severe so that metal propellant canister shatters sending shrapnel throughout the vehicle's cabin causing injuries equivalent to being hit in the face with a shotgun blast. Injuries such as losing an eye, blindness, loss of teeth, broken facial bones, broken necks, concussion, whiplash, and traumatic brain injuries have been reported in addition to 23 people bleeding to death from their severed carotid neck artery. If you or a loved one has suffered injuries or died as a result of a defective Takata airbag consider consulting a Takata airbag lawyer to see if you qualify to be reimbursed for medical expenses, replacement of lost income, and compensation for pain and suffering.
More Recent Takata Airbag Lawsuit News:
No-Cost, No-Obligation Takata Airbag Lawsuit Case Review
Onder, Shelton, O'Leary & Peterson, LLC is a St. Louis personal injury law firm handling serious injury and death claims across the country. Its mission is the pursuit of justice, no matter how complex the case or strenuous the effort. Onder, Shelton, O'Leary & Peterson has represented clients throughout the United States in pharmaceutical and medical device litigation such as Pradaxa, Lexapro and Yasmin/Yaz, where the firm's attorneys held significant leadership roles in the litigation, as well as Actos, DePuy, Risperdal and others. The Onder Law Firm has won more than $300 million in four talcum powder ovarian cancer lawsuits in St. Louis. Law firms throughout the nation often seek its experience and expertise on complex litigation.