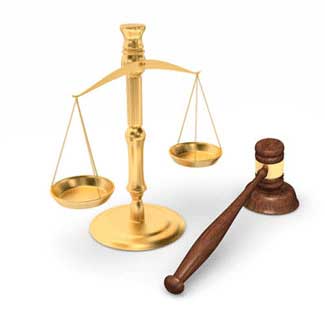 Using Facebook and Twitter to Get The Word Out About Exploding Takata Airbags and the Takata Recall
Anyone who uses social media websites Facebook and Twitter should post a warning to their friends to make sure everyone knows that their lives and the lives of their loved ones are in grave danger
Friday, August 3, 2018 - The Takata airbag debacle is not over and as a matter of fact, it could be getting worse. Over half of the affected vehicle recalled have not complied with the order to immediately stop driving and call their automotive dealer. Failing to comply with the global Takata airbag recall has been likened to driving with a time bomb strapped to the steering wheel of your car. To date, 24 people are believed to have been killed and many hundreds seriously injured by the exploding Takata airbag. All drivers of any make or model vehicle are urged to visit www.nhtsa.com and enter the vehicle identification number of any vehicle in your possession to see whether or not you must comply with what has become the largest automobile recall in history affecting tens of millions of vehicles in every country on earth.
The reasons why a person should comply with the Takata recall are fairly obvious. Takata airbags explode with greater than expected force, shattering the metal airbag propellant canister into razor-sharp pieces of metal, hurling them in 1/20th of a second throughout the passenger cabin with grenade-like ferocity. People lucky enough to survive have had lost one or both eyes, been blinded, suffered broken facial bones, lost teeth, suffered concussions and experienced traumatic brain injuries when the airbag deploys.
If your vehicle is one being recalled and you have not complied, you are at risk of having the same fate at any moment and it does not take a head-on collision to deploy these airbags. People have died in their grocery store parking lot by tapping the front bumper against that of another car. Rather than say "there's another Takata airbag explosion," most police officers proceed with a homicide investigation failing to believe that such a minor fender bender caused such grave injuries.
The best thing a person reading this article can do to help spread the word about the Takata airbag recall is to post pictures of what has happened to Takata airbag victims on their Facebook page or you can file a Takata Airbag lawsuit.
When posting you should also post a link to the National Highway Traffic and Safety Administration web page where your friends can go to see if they are driving an affected vehicle. Automobile and trucks in all 50 states are affected, however, those in states with warmer and more humid climates such as South Florida are in the most danger. The Takata airbag's propellant chemical, ammonium nitrate has been shown to degrade and become more highly combustible due to high heat and humidity, the exact climate of Miami and other cities in Dade County.
More Recent Takata Airbag Lawsuit News:
No-Cost, No-Obligation Takata Airbag Lawsuit Case Review
Onder, Shelton, O'Leary & Peterson, LLC is a St. Louis personal injury law firm handling serious injury and death claims across the country. Its mission is the pursuit of justice, no matter how complex the case or strenuous the effort. Onder, Shelton, O'Leary & Peterson has represented clients throughout the United States in pharmaceutical and medical device litigation such as Pradaxa, Lexapro and Yasmin/Yaz, where the firm's attorneys held significant leadership roles in the litigation, as well as Actos, DePuy, Risperdal and others. The Onder Law Firm has won more than $300 million in four talcum powder ovarian cancer lawsuits in St. Louis. Law firms throughout the nation often seek its experience and expertise on complex litigation.