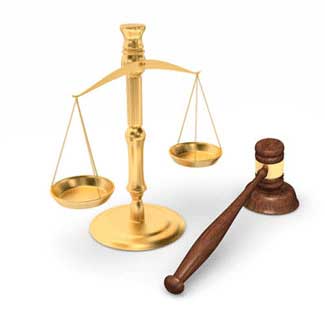 An Urgent Takata Airbag Recall Announcement To Owners of the 2006 Ford Ranger Pickup
Ford is taking financial measures to encourage vehicle owners to take the Takata airbag recall more seriously and immediately comply
Wednesday, August 22, 2018 -
The largest automotive recall in US history is underway and if your vehicle is one of those affected you need to take immediate action. If being listed as owning a vehicle that has airbags that could kill you wasn't enough, several vehicles are on a special list called the "Do Not Drive" list. If you own one of these vehicles simply bringing it into your dealership this weekend will not do. Owners of vehicles on the do not drive list are required to immediately park the vehicle and not to drive it again. Of the several vehicles on this critical list, the 2006 Ford Ranger Pickup is in the most risk. So dangerous is driving the 2006 Ford Ranger Pickup that Ford has issued a $1000 incentive bonus for each Ford Ranger Pickup the dealership locates and repairs. Earlier in 2018, Ford issued the Urgent Do Not Drive notice and sent it to around 33,000 vehicle owners, however, only around 75% of the affected vehicles have responded. In reinstituting the Urgent Do Not Drive alert, a Ford spokesperson reiterated how concerned Ford executives were and assured motorists that they were using all of the tools at their disposal to try to alleviate the problem. The Ford spokesperson added, "Our latest action includes offering $1,000 per vehicle to our dealers to take additional unprecedented measures to locate, account for and/or repair the remaining 2006 Rangers as soon as possible."
In addition to inclusion on the do not drive list, Ford recently settled a class action suit against them and has set aside $300 million dollars for outreach programs to drivers of Ford vehicles that have not complied as of yet with the recall. The funds will go towards making replacement airbags available, to compensate drivers when complying with the recall and also to help compensate those who have been injured by the exploding Takata airbag. Ford owners affected by the recall are urged to immediately park their vehicle and call the nearest Ford dealership who will send a mobile repair truck out to replace the Takata airbags or tow the vehicle back to the dealership at no cost. The dealership will also provide a rental car for the full time it takes to repair the recalled vehicle. More Takata airbag lawsuits are expected to be filed in the future.
To date, 24 people have been killed and 266 seriously injured by exploding Takata airbags. Takata airbags deploy at the slightest impact due to environmental conditions such as high heat and humidity and with a greater than expected force, shattering the metal propellant container and sending razor-sharp shards directly into the face and upper torso of the vehicle's driver and passengers with grenade-like ferocity. Getting an exact number on the Takata airbag fatalities and injuries is problematic because the airbag deploys in such minor accidents and with such devastating force that first responders at the scene assume that a homicide has taken place. Takata airbag drivers have died mostly from bleeding to death from a severed carotid neck artery. Serious injuries include gruesome facial lacerations, losing an eye and total or partial blindness.
More Recent Takata Airbag Lawsuit News:
No-Cost, No-Obligation Takata Airbag Lawsuit Case Review
Onder, Shelton, O'Leary & Peterson, LLC is a St. Louis personal injury law firm handling serious injury and death claims across the country. Its mission is the pursuit of justice, no matter how complex the case or strenuous the effort. Onder, Shelton, O'Leary & Peterson has represented clients throughout the United States in pharmaceutical and medical device litigation such as Pradaxa, Lexapro and Yasmin/Yaz, where the firm's attorneys held significant leadership roles in the litigation, as well as Actos, DePuy, Risperdal and others. The Onder Law Firm has won more than $300 million in four talcum powder ovarian cancer lawsuits in St. Louis. Law firms throughout the nation often seek its experience and expertise on complex litigation.