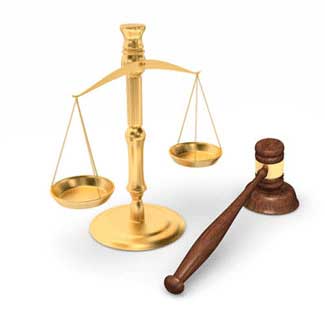 Toyota Offers Gift Card For Referring Takata Airbag Replacement Candidates
Toyota is taking the approach that people will be more likely to open and read an email from a friend or associate of theirs and not pre-judge the recall notice as mere spam
Wednesday, January 2, 2019 - Japanese automaker Toyota is starting to use promotions in the form of gift cards to stores like Duncan Donuts and Old Navy, for anyone who refers a friend of theirs to have their defective Takata airbag replaced. The gift card promotion is eligible to anyone who sends a pre-formed email to their current email friends and associates database and explains the seriousness of the recall matter. Auto company executives have feared that the low percentage of responses to direct mail and emails is due to customers viewing the mail as a junk mail solicitation and any email as mere spam. Executives hope that an email sent directly from a friend will have a greater chance of being opened, read, and taken seriously. The key is the pre-established relationship between the email's sender and recipient. Takata airbag recall took much too long to issue a failure warning to the public.
The tracking of those that replace their airbags is done through a smartphone app called Carma Project which will verify that the repairs are done to a vehicle with an eligible vehicle identification number (VIN). According to Car and Driver magazine, the Carma app will provide email recipients links to websites that explain the deadly serious nature of the recall as well as links to immediately schedule the airbag replacement. A customer must actually have the airbag replacement completed for the referrer to receive credit.
To date, Toyota has fallen short, for one reason or another, in complying with the largest ever automotive recall in history. "According to NHTSA data through November 23, Toyota dealers have only repaired 58 percent of all affected cars on the road. Among all manufacturers, the total repair rate is 64 percent." One reason for the company low recall compliance rate may be failing to place a notice on the company's website home page. Honda.com, for example, has the highest recall compliance rate of any company and has placed a visible warning above the fold of their homepage. The company has also has purchased public service announcements on social media websites like Facebook.
As far as can be known there have been at least 25 deaths and hundreds of serious injuries from exploding Takata airbags. Drivers in warmer climates such as South East Asia and the southern US states are at a greater risk for death and injuries. The Takata airbag's propellant canister shatters into metal shards of an inch or so that are blasted into the face and torso of the vehicle's driver and passengers at the speed of a gunshot. Deaths have mostly been due to bleeding to death from a severed carotid artery in the neck. Blindness and the loss of one or both eyes have also occurred as has severe facial lacerations, broken teeth, whiplash concussion, and serious brain trauma. The risk to the lives of drivers and their passengers and loved ones cannot be overestimated.
More Recent Takata Airbag Lawsuit News:
No-Cost, No-Obligation Takata Airbag Lawsuit Case Review
OnderLaw, LLC is a St. Louis personal injury law firm handling serious injury and death claims across the country. Its mission is the pursuit of justice, no matter how complex the case or strenuous the effort. The Onder Law Firm has represented clients throughout the United States in pharmaceutical and medical device litigation such as Pradaxa, Lexapro and Yasmin/Yaz, where the firm's attorneys held significant leadership roles in the litigation, as well as Actos, DePuy, Risperdal and others. The Onder Law Firm won $197 million in three talcum powder ovarian cancer lawsuits in St. Louis in 2016 and other law firms throughout the nation often seek its experience and expertise on complex litigation.