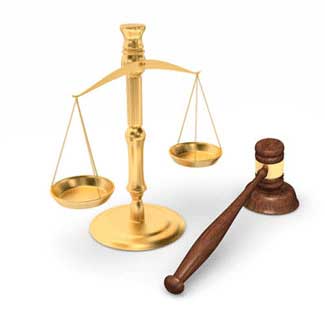 Congress Considering Automobile Safety Recall Bill
Owners of motor vehicles that are subject to recalls may soon be unable to renew their vehicle's registration until they comply with the recall
Saturday, September 22, 2018 - While Takata and automobile manufacturers are certainly to blame for selling the defective and deadly Takata airbag, millions of motor vehicle owners have all but ignored the recall notice. General Motors and Honda were forced to issue recalls on 1.6 million vehicles due to a faulty ignition switch. This number compares to about 50 million vehicles that are subject to the Takata airbag recall. Automakers point to the number of recall notices that were sent to the registered owner of the vehicle at the address given to the local department of motor vehicles in cases where there have been injuries or deaths. Motor vehicle manufacturers are working with the National Highway Traffic and Safety Administration to continue to implore drivers of recalled vehicles to take action. One initiative underway would prevent a driver who is the registered owner of a recalled vehicle that has not complied with the recall notice from renewing their driver's license. Congress is currently considering a bill called the Recall Act that will "require vehicle owners who have been informed by their state of residence that a recall for their vehicle is underway, have the necessary repairs made before the registration can be renewed," according to www.etags.com.
There have been no newly-reported deaths this week from the exploding and recalled Takata airbag. The toll stands at 25 people that have been killed and more than 300 serious, life-altering injuries caused by metal shards launched along with the airbag as a result of relatively minor collisions. The injuries that drivers and passengers sustain when the airbag deploys are so out of sync with the severity of the auto's collision, police responding often mistake the situation, not as a traffic accident, but as a homicide. As a result, the number of airbag deaths may be hundreds of times greater than the 25 attributed to Takata. Under no circumstances would first responding police officers suspect that the airbag could have caused such severe injuries. For example, a California man was driving a 2002 Acura TL when the vehicle accidentally tapped a retaining wall in a parking lot. The Takata airbag deployed sending shards of metal into the driver's face like a shotgun blast. The driver bled to death from the injuries. A woman was involved in a minor fender bender with a parked car, launching the airbag, and severing an artery in her neck causing the woman to bleed out. Police launched a homicide investigation in both cases figuring that the drivers were murdered. The 25th and most recent Takata airbag fatality was a man in Sydney, Australia who died in a similar fashion. The man had originally scheduled to have his vehicle's airbags replaced in July but for a reason that is yet to be determined failed to do so. He was rescheduled to take his vehicle into the dealership just two days after his death. Attorneys handling Takata airbag claims believe these lawsuits may yield significant compensation for millions of claimants.
More Recent Takata Airbag Lawsuit News:
No-Cost, No-Obligation Takata Airbag Lawsuit Case Review
Onder, Shelton, O'Leary & Peterson, LLC is a St. Louis personal injury law firm handling serious injury and death claims across the country. Its mission is the pursuit of justice, no matter how complex the case or strenuous the effort. Onder, Shelton, O'Leary & Peterson has represented clients throughout the United States in pharmaceutical and medical device litigation such as Pradaxa, Lexapro and Yasmin/Yaz, where the firm's attorneys held significant leadership roles in the litigation, as well as Actos, DePuy, Risperdal and others. The Onder Law Firm has won more than $300 million in four talcum powder ovarian cancer lawsuits in St. Louis. Law firms throughout the nation often seek its experience and expertise on complex litigation.