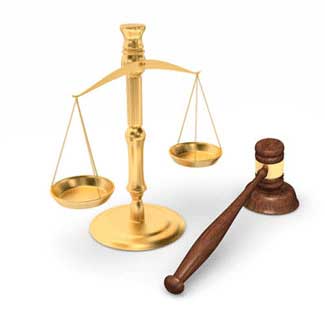 Takata Airbag Replacement Has Reached International Proportions
The Takata airbag recall is moving throughout the world at a snail's pace, aggravating government regulators responsible for automotive safety
Monday, July 16, 2018 - The Takata airbag motor vehicle recall is a problem all over the world. In Malaysia, Honda is urging owners to get their vehicle to an authorized dealer as soon as possible to have the defective Takata airbag replaced. In addition, Honda vehicle owners are encouraged to go online and register their vehicle's identification number in order to stay updated on further developments.
Australian motorists are slowly getting the word as well as Audi has recalled a number of their automobiles. According to www.motoring.com.au is recalling " Audi Q5's built between 2009 and 2012, the Audi A5 Sportback (2009-2012), the Audi A5 Cabriolet (2010-2011) and the Audi A3 (2006-2013). " All Audi owners are urged to go online to see if theirs is a vehicle being recalled.
Italian automaker Ferrari is recalling around 1500 more vehicles including, "the 2012 California, 458 Italia, 458 Spider and FF. " as per a recent article in autoguide.com. All three automobile manufacturers are convinced that people that continue to drive these makes of cars equipped with Takata airbags risk their lives and the lives of their loved ones.
Globally, about half of the motor vehicles equipped with malfunctioning Takata airbags have complied with the recall, the largest ever in history, affecting nearly every automobile manufactured between 2002 and 2015 in the world. Any driver that has not brought their car or truck in for the repairs is probably at risk and must do so immediately. 23 people have been killed and several hundred have lost an eye, become blind from severe facial lacerations, or experienced head and brain trauma, whiplash and concussions. Takata airbags deploy during relatively minor fender-bender accidents and first responders are puzzled by the severity of the passenger's injuries, and, unaware of Takata airbag malfunctions, are assuming that a homicide or robbery may have occurred.
The reason for the airbag malfunction is the ammonium nitrate used to deploy the airbag degrades due to environmental conditions such as high heat and humidity, igniting unexpectedly and with greater force, and sending shrapnel throughout the passenger cabin. In the United States, drivers in Florida with their everyday high heat and humidity have had the highest incidents of Takata airbag injuries and deaths
Takata Inc. executives are under indictment and the company has paid over $1 billion in fines forcing them into bankruptcy where they have been bought out by a Chinese competitor. Airbags have been and still are considered to be a breakthrough in motor vehicle safety however currently they can be as life-threatening as the automobile accidents they were intended to protect against. If you have been injured or have had a loved one killed by an exploding Takata airbag you should consider hiring a Takata airbag lawyer and filing a claim against the company or the manufacturer of your vehicle.
https://www.nst.com.my/business/2018/07/387584/honda-malaysia-urges-car-owners-quickly-replace-defective-airbags
https://www.motoring.com.au/audi-q5-recalled-for-takata-airbag-fix-113655/
https://www.autoguide.com/auto-news/2018/06/ferrari-reminds-owners-fix-vehicles-takata-airbags.html
More Recent Takata Airbag Lawsuit News:
No-Cost, No-Obligation Takata Airbag Lawsuit Case Review
Onder, Shelton, O'Leary & Peterson, LLC is a St. Louis personal injury law firm handling serious injury and death claims across the country. Its mission is the pursuit of justice, no matter how complex the case or strenuous the effort. Onder, Shelton, O'Leary & Peterson has represented clients throughout the United States in pharmaceutical and medical device litigation such as Pradaxa, Lexapro and Yasmin/Yaz, where the firm's attorneys held significant leadership roles in the litigation, as well as Actos, DePuy, Risperdal and others. The Onder Law Firm has won more than $300 million in four talcum powder ovarian cancer lawsuits in St. Louis. Law firms throughout the nation often seek its experience and expertise on complex litigation.