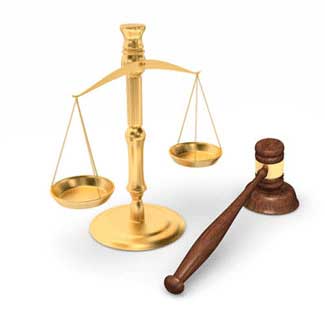 Auto Industry Whistle Blowers Can Save Lives
When an engineer at a car company sees something that is amiss they can report the problem under the Motor Vehicle Safety Whistleblower Act
Wednesday, September 26, 2018 - Certain industries such as medical device makers or automobile manufacturers that produce dangerous products have a special responsibility to promote public safety. Cutting corners to save money and increase profits could mean putting the public's safety at risk. In order to minimize the effects of potentially lethal decisions, Congress passed a bill to provide support, protection, and monetary compensation to company insiders that dare to come forward and report wrongdoing to the US federal government. According to Wikepedia.com, "The Motor Vehicle Safety Whistleblower Act was passed by Congress in December 2015 as part of the Fixing America's Surface Transportation Act to provide an incentive to bring to light safety-related problems. The program allows industry insiders to report on violations of federal vehicle-safety laws and receive 10% to 30% of monetary sanctions over $1 million that the government imposes based on that information."
Takata Airbag Whistleblowers
The defective Takata airbag was first discovered by a trio at the company headed by Mark Lillie, a Takata engineer, who provided evidence that the Takata airbag was defective and that the propellant chemical, ammonium nitrate, had the potential to degrade and burn more violently than the company initially estimated. Lillie was dismayed that the deaths confirmed what he had suspected for a while, that being the dangers that an exploding Takata airbag would present. Lillie and his wife determined that the right thing to do would be to come forward and reported what they knew to the US government. The three helped to prove that Takata was aware years ago of the dangers of replacing Tetrazole with a cheaper propellant chemical, ammonium nitrate, but decided to do so. Lillie and the others provided company emails and designs that proved that the executive was complicit in covering up the crime. Three Takata executive were indicted for falsifying propellant chemical test data and in 2017, the company was forced to pay a $1 billion fine to the US Department of Justice on a single count of wire fraud. The money is earmarked to aid motor vehicle companies to find and replace the airbags. For their courage and efforts, the three Takata airbag whistleblowers were awarded $1.7 million dollars with each receiving an equal share. Lillie resigned his position at the company in 2001 two years after reporting the airbag's defects to the company.
Everyone should be aware by now whether or not the motor vehicles they own are subject to the Takata airbag recall. The recall which started with a mere 10,000 cars and trucks a few years ago has grown to include over 50 million vehicles and is estimated to grow another 50% over the next couple of years. The Takata airbag which can deploy unexpectedly sending razor-sharp shards of metal throughout the passenger cabin has claimed 25 lives with hundreds seriously injured to date. If you have not already done so, go the www.nhtsa.com and follow the simple instructions to see if your car or truck is one of the vehicles being recalled.
More Recent Takata Airbag Lawsuit News:
No-Cost, No-Obligation Takata Airbag Lawsuit Case Review
Onder, Shelton, O'Leary & Peterson, LLC is a St. Louis personal injury law firm handling serious injury and death claims across the country. Its mission is the pursuit of justice, no matter how complex the case or strenuous the effort. Onder, Shelton, O'Leary & Peterson has represented clients throughout the United States in pharmaceutical and medical device litigation such as Pradaxa, Lexapro and Yasmin/Yaz, where the firm's attorneys held significant leadership roles in the litigation, as well as Actos, DePuy, Risperdal and others. The Onder Law Firm has won more than $300 million in four talcum powder ovarian cancer lawsuits in St. Louis. Law firms throughout the nation often seek its experience and expertise on complex litigation.