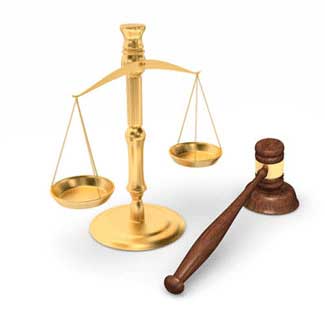 Executives At Takata And The Major Automakers Knew Ammonium Nitrate Was Dangerous
Major automakers may have forced Takata into using the cheaper yet deadly airbag propellant chemical
Monday, September 17, 2018 - Ammonium Nitrate, the propellant chemical used by Takata airbags, is the probable cause of Takata airbags exploding due to changes in the environment and with a greater than expected force. According to a New York Times article published in late 2014, patent documents revealed that Takata executives were concerned with cutting costs yet wary of the stability of ammonium nitrate. Incredibly, Takata executive knew there would be problems with the airbag's propellant chemical as early as the 1990's. Ammonium nitrate becomes unstable and can ignite due to changes in the environment such as increased heat and humidity and in the words of one Takata executive "might even blow up."
Takata airbag explosions that caused injuries and deaths led to a congressional investigation in 2007. "The ammonium nitrate that we are using, it's safe and stable," Hiroshi Shimizu, Takata's chief quality officer, said at the hearing. In the face of a multi-million vehicle recall, Takata continued to replace their airbags with others still using ammonium nitrate as the airbag's propellant chemical. The Times article also found that "as competition in the airbag industry intensified, concerns over tetrazole's cost and its uncertain supply spurred Takata to turn to ammonium nitrate leading one to ask what role, if any, the major automakers played in forcing Takata to replace Tetrazole with ammonium nitrate, killing 25 people and injuring over 300 more?
According to a separate New York Times article, executives at Takata, Ford, Honda, Nissan, and Toyota have not only known for years that ammonium nitrate was dangerous but also pressured Takata into taking the risk in order to cut costs. Lawyers suing Takata and the automakers claim "At least four automakers knew for years that Takata's airbags were dangerous and could rupture violently but continued to use those airbags in their vehicles to save on costs."
25 people have been killed and close to 500 injured to date by metal fragments tearing into their face, head, neck and upper torso when their vehicle's airbag prematurely and unexpectedly exploded. Takata changed propellant chemicals from the stable Tetrazole to the less expensive but dangerous ammonium nitrate. Ammonium nitrate explodes due to changes in heat and humidity and with the force of a hand grenade, sending razor-sharp fragments from the metal propellant chemical canister. People who have died have mostly bled to death from having the carotid artery in the neck severed. Drivers and passengers have been blinded, experienced facial fractures and lacerations, broken teeth, concussions, and head injuries. If you have been injured or have had a loved one killed by an exploding Takata airbag, you are advised to consult a Takata airbag lawyer to see if you qualify to file a claim against Takata and your automobile's manufacturer for their blatant disregard for public safety. Drivers in warmer climates such as South Florida are in grave danger from the exploding Takata airbag.
More Recent Takata Airbag Lawsuit News:
No-Cost, No-Obligation Takata Airbag Lawsuit Case Review
Onder, Shelton, O'Leary & Peterson, LLC is a St. Louis personal injury law firm handling serious injury and death claims across the country. Its mission is the pursuit of justice, no matter how complex the case or strenuous the effort. Onder, Shelton, O'Leary & Peterson has represented clients throughout the United States in pharmaceutical and medical device litigation such as Pradaxa, Lexapro and Yasmin/Yaz, where the firm's attorneys held significant leadership roles in the litigation, as well as Actos, DePuy, Risperdal and others. The Onder Law Firm has won more than $300 million in four talcum powder ovarian cancer lawsuits in St. Louis. Law firms throughout the nation often seek its experience and expertise on complex litigation.