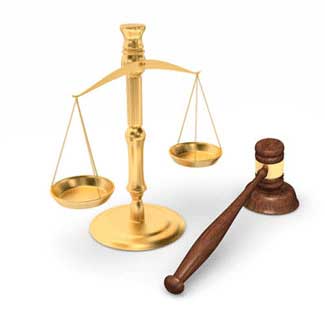 Class Action Lawsuits Force Automakers to Take Greater Recall Measures
Ford has settled a recent class action and made close to $300 million dollars available to drivers of their vehicles whose lives may be in grave danger
Wednesday, July 25, 2018 - Automakers failing to fully implement the largest recall of motor vehicles in US history are increasingly the subject of class action lawsuits that force the company to take more aggressive action to notify drivers that their car or truck may contain malfunctioning Takata airbags.
Ford Inc., makers of automobiles and trucks that have the faulty and dangerous Takata airbags installed, have reached a settlement to pay Ford motor vehicle owners close to $299.9 million. The company agreed to the amount and settled rather than have claims against the company drag out in an attempt to get Takata airbags replaced and potentially save lives.
Last week Ford became the latest of seven or so major automobile manufacturers to be forced to settle class action lawsuits and help their customers financially comply with the Takata airbag recall. 19 car companies are being sued to provide drivers with free rental cars as well as to pay for time lost from work and repair costs incurred by the recall. In exchange for the settlement, the plaintiffs agree to waive their right to sue the auto manufacturers individually. Moreover, the settlement will serve to provide funds for an outreach program to drivers of Ford vehicles that have not complied as of yet with the recall and whose lives are in danger. 2006 Ford Ranger Pickup Trucks are one of the vehicles most likely to have defective Takata airbags installed and have been placed on the NHTSA's official "do not drive" list.
Takata air bags can deploy prematurely due to the airbag's propellant chemical, ammonium nitrate, an unstable element to begin with, exploding due to environmental conditions such as high heat and humidity and with a greater than expected force. The magnitude of the combustion shatters the airbag propellant canister sending razor-sharp metal fragments throughout the passenger cabin with the force of a grenade. The airbag deploys in such minor accidents and with such devastating force that first responders at the scene simply assume that a homicide has taken place. There are 23 deaths and around 300 serious injuries attributable to Takata airbags but that number could be but a fraction of the deaths and injuries. Drivers and passengers have died mostly from bleeding to death from a severed carotid artery in the neck. Those that survive face gruesome facial lacerations and total blindness.
If you have complied with the Takata airbag recall, or if you are hearing about it now for the first time, you are urged to link to this page or copy and paste this text to alert your Facebook friends. Regulators are having particular difficulty getting the recall message out to non-English speaking populations like the one in South Florida where drivers are at the greatest risk. If you have been injured by an exploding Takata airbag you may also wish to consult with a Takata airbag attorney to see if you qualify to file a claim.
More Recent Takata Airbag Lawsuit News:
No-Cost, No-Obligation Takata Airbag Lawsuit Case Review
Onder, Shelton, O'Leary & Peterson, LLC is a St. Louis personal injury law firm handling serious injury and death claims across the country. Its mission is the pursuit of justice, no matter how complex the case or strenuous the effort. Onder, Shelton, O'Leary & Peterson has represented clients throughout the United States in pharmaceutical and medical device litigation such as Pradaxa, Lexapro and Yasmin/Yaz, where the firm's attorneys held significant leadership roles in the litigation, as well as Actos, DePuy, Risperdal and others. The Onder Law Firm has won more than $300 million in four talcum powder ovarian cancer lawsuits in St. Louis. Law firms throughout the nation often seek its experience and expertise on complex litigation.