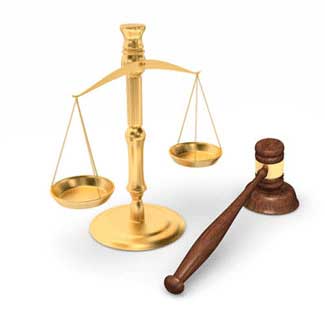 Concern Growing For Takata Airbag Recall Compliance
People that continue to drive cars and trucks equipped with Takata airbags risk their lives and the lives of their loved ones
Tuesday, June 12, 2018 - Only about half of the motor vehicles equipped with malfunctioning Takata airbags have complied with the National Highway Safety Administration (NHTSA) recall. The recall affects vehicles manufactured by every automobile maker in the world. If you currently drive a vehicle manufactured between the years 2002 and 2015 your vehicle is probably subject to the recall. To date, 23 people have been killed and hundreds seriously injured because of the defective ammonium nitrate canister that is used to deploy the airbag shattering and propelling shrapnel into the faces, neck, and chest of the vehicle's driver and passengers. People injured by the faulty Takata airbag report injuries such as losing an eye, partial or total blindness, severe facial lacerations, head and brain trauma, whiplash and concussions. The reason for the Takata airbag malfunction is that the propellant chemical has been found to rapidly degrade due to environmental conditions such as high heat and humidity setting off the explosions. Drivers in Southern California, Texas and Florida have had the highest incidents of Takata airbag injuries and deaths and drivers in those states are at the greatest risk. South Florida with its high heat and humidity is the most at risk.
In the south Florida counties of Dada and Broward, over one half a million vehicles equipped with the potentially deadly Takata airbag have yet to comply with the recall and the NHTSA is concerned. Residents are urged to alert their friends and family members on social media of the recall and to urge them to take action. NHTSA administrators consider the recall, "urgent" and explore South Florida motor vehicle owners to take action and call their local automobile dealer. Everything pertaining to the recall, repair, and replacement of the airbags is free and dealers will lend owner a car while theirs is being repaired. Please share the NHTSA article on the Takata airbag recall by visiting, https://www.usatoday.com/story/money/cars/2018/06/08/takata-airbag-recall/684668002/.
About the Takata Airbag
Many people are still unaware of the problem Takata airbags pose. To sum up, three Takata Inc. executives are under indictment and the company has paid over $1 billion in fines. Takata's was forced into insolvency and has been acquired by a Chinese automobile safety device firm. Until recently, Takata airbags had been considered to be a revolutionary breakthrough in motor vehicle safety innovation on par with seatbelts and anti-lock breaks, but now are as life-threatening as the automobile accidents they were intended to protect against. Airbags deploy in 1/20th of a second upon serious vehicle impacts such as striking a tree or another vehicle head-on. Even though the airbag impact is devastating, it is nothing compared to being impaled on the object that one has collided with. Unfortunately, Takata airbags deploy during relatively minor collisions and people have died from minor rear-end collisions and parking lot accidents.
More Recent Takata Airbag Lawsuit News:
No-Cost, No-Obligation Takata Airbag Lawsuit Case Review
Onder, Shelton, O'Leary & Peterson, LLC is a St. Louis personal injury law firm handling serious injury and death claims across the country. Its mission is the pursuit of justice, no matter how complex the case or strenuous the effort. Onder, Shelton, O'Leary & Peterson has represented clients throughout the United States in pharmaceutical and medical device litigation such as Pradaxa, Lexapro and Yasmin/Yaz, where the firm's attorneys held significant leadership roles in the litigation, as well as Actos, DePuy, Risperdal and others. The Onder Law Firm has won more than $300 million in four talcum powder ovarian cancer lawsuits in St. Louis. Law firms throughout the nation often seek its experience and expertise on complex litigation.