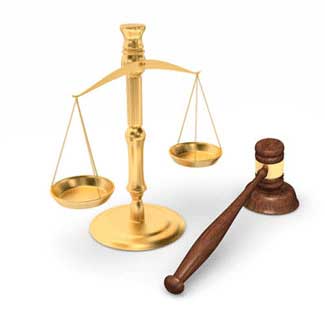 Certain Cars and Trucks At Extreme Risk in Takata Airbag Recall
Some trucks are more prone to Takata airbag malfunctions than others
Monday, July 23, 2018 - The National Highway Traffic and Safety Administration (NHTSA) recently issued an urgent press release stating their concern that drivers of vehicles listed as "Do Not Drive" have not complied with the Takata airbag warning and motor vehicle recall. To restate the warning, owners of MY 2006 Ford Rangers and Mazda B-Series Trucks are urged to park the vehicle immediately and do not drive them until the Takata airbag can be replaced. To date, only a little more than half of the drivers of those particular vehicles have complied with the recall. Drivers of MY 2006 Ford Rangers and Mazda B-Series Trucks are at more risk even than the millions of others that have the potential to cause injury and death from a Takata airbag deploying and sending razor-sharp shrapnel throughout the passenger cabin in grenade-like fashion. The NHTSA has found that the majority of vehicles on the do not drive list are located in New York, Los Angeles, and Chicago but Miami is also high on the list.
Residents of South Florida should be especially concerned as it has been determined that the ammonium nitrate in the airbag propellant canister will degrade due to environmental conditions such as high heat and humidity causing it to explode with minimum impact. To that end, more people have been killed and injured in South Florida than anywhere else in the nation. South Florida's predominantly Spanish-speaking population may not have gotten the recall notices which have been sent out in English. Although Honda Inc., drivers have one of the highest recall compliance rates, those drivers have also suffered the greatest number of deaths and injuries. According to CBS news, an NHTSA describing the car and the airbag involved in a recent fatality, "the inflator from the 2002 Civic that was placed in the 2004 Civic in Baton Rouge likely was one of the most dangerous types made by Takata. Such inflators are in 2001-2003 Hondas. Tests have shown they have a 50 percent chance of blowing apart in a crash. If you have not already complied with the Takata airbag recall, please check to see if your car is being recalled by going to https://www.nhtsa.gov/recalls and entering your vehicle identification number (VIN).
Takata airbags explode without warning and with extreme force due to the ammonium nitrate propellent widely believed to cause the severe explosion that shatters the propellant canisters hurling shards of the metal canister throughout the passenger cabin and causing injury and death. Takata replaced Tetrazole with ammonium nitrate years ago in an attempt to increase their profits. Ammonium nitrate degrades and ignites due to environmental conditions such as high heat and humidity. Those injured by exploding Takata airbag canister have reported losing one or both eyes, being blinded in one or both eyes, having had a broken nose and teeth, severe facial lacerations, fractured skulls and other severe injuries. If you or a loved one has had a Takata airbag accident you are urged to consult with a Takata airbag lawyer to see whether or not you qualify to file a claim against Takata and the maker of your vehicle.
More Recent Takata Airbag Lawsuit News:
No-Cost, No-Obligation Takata Airbag Lawsuit Case Review
Onder, Shelton, O'Leary & Peterson, LLC is a St. Louis personal injury law firm handling serious injury and death claims across the country. Its mission is the pursuit of justice, no matter how complex the case or strenuous the effort. Onder, Shelton, O'Leary & Peterson has represented clients throughout the United States in pharmaceutical and medical device litigation such as Pradaxa, Lexapro and Yasmin/Yaz, where the firm's attorneys held significant leadership roles in the litigation, as well as Actos, DePuy, Risperdal and others. The Onder Law Firm has won more than $300 million in four talcum powder ovarian cancer lawsuits in St. Louis. Law firms throughout the nation often seek its experience and expertise on complex litigation.