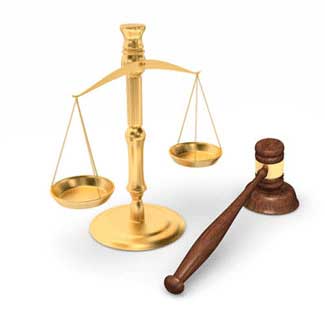 Takata Executives Sold Shares Anticipating Bankruptcy Filing
More criminal charges surround those at Takata who profited from Takata bankruptcy insider information
Monday, March 4, 2019 - Serious criminal charges are being leveled against former executives at the Takata airbag company. Nine executives have been charged with insider trading involving the company's bankruptcy in 2017. The executives are charged with selling their shares in the company before it became public that a Takata bankruptcy filing would be imminent evading a large loss had they held on to the now-defunct company shares. It is estimated that Takata's bankruptcy left over $1 trillion yen in debt unpaid, an amount equivalent to 9 billion US dollars the Japan News reported recently.
Previously Takata was fined $1 billion and criminal charges filed alleging three Takata executives manipulated data that showed flaws in the Takata airbag leading to what is now estimated to be 25 deaths and hundreds of serious injuries. The Takata executive deception has led to the largest automotive recall in US history affecting most every motor vehicle manufactured between the years 2001 and 2015. According to the Washington Post, "Shinichi Tanaka, Hideo Nakajima, and Tsuneo Chikaraishi, all of Japan, were indicted on charges connected to deceiving automobile companies about known defects in order to continue selling products they knew failed safety tests." According to a plea agreement with the US Department of Justice (DOJ), Takata settled the criminal charges by pleading guilty to one count of fraud and paid a $25 million fine. Takata paid almost $1 billion as compensation to the automakers to replace existing airbags and to help those injured by the exploding airbag.
Millions of motorists are continuing to drive around with the potentially deadly airbag installed having ignored or been unaware of the Takata airbag recall. Approximately one million more vehicles are added every month in 2019 as the recall expands to include vehicles that regulators think are at less risk than others. Motor vehicles in high heat and humidity climates were recalled first. The Takata airbag recall hopes to be finished by 2020 although obstacles continue to hinder its completion. Takata airbags explode more easily and with greater force than expected, shattering the metal propellant cannister, and sending razor-sharp metal fragments directly into the face and neck of drivers and passengers.
Millions of motor vehicles are sitting in used car dealership lots and it is questionable whether or not these cars salespeople are complying with the recall. The recall is problematic for their business since a car can be in the shop for over a year before the airbag is actually replaced due to a shortage of funds, qualified mechanics, and the new replacement airbag itself. Complying with the Takata airbag recall would effectively put used car dealerships out of business and explaining the need for a vehicle to be recalled would most likely prevent the vehicle from being sold. This catch 22 is at no doubt partially responsible for the near 50% non-compliance rate for Takata airbag replacement.
More Recent Takata Airbag Lawsuit News:
No-Cost, No-Obligation Takata Airbag Lawsuit Case Review
OnderLaw, LLC is a St. Louis personal injury law firm handling serious injury and death claims across the country. Its mission is the pursuit of justice, no matter how complex the case or strenuous the effort. The Onder Law Firm has represented clients throughout the United States in pharmaceutical and medical device litigation such as Pradaxa, Lexapro and Yasmin/Yaz, where the firm's attorneys held significant leadership roles in the litigation, as well as Actos, DePuy, Risperdal and others. The Onder Law Firm won $197 million in three talcum powder ovarian cancer lawsuits in St. Louis in 2016 and other law firms throughout the nation often seek its experience and expertise on complex litigation.