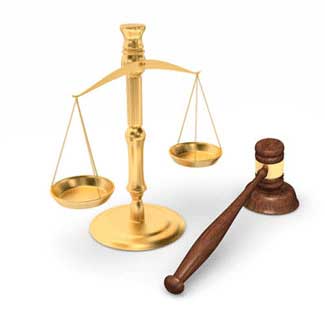 The Takata Airbag Recall Is Being Largely Ignored by Motor Vehicle Owners Ten Year In
Over 16 million motor vehicle owners have failed to comply with the Takata airbag recall
Friday, January 11, 2019 - A disturbing article on the Fox2detroit.com website regarding the ongoing and rolling Takata airbag recall cited a statistic that will leave readers shaking their heads in disbelief. By now everyone should be familiar with the exploding Takata airbag installed in almost every auto and truck manufactured from 2001 to 2015. For over a decade US automotive authorities have been taking every possible measure to contact affected vehicle owners to let them know that their lives and the lives of their loved ones are in grave danger every time they get in their vehicle and that they need to have the Takata airbag replaced. Even a simple trip down the block to the local grocery store could cost one their eyesight, loss of an eye or even death. Auto and truck owners have been urged to immediately park their vehicle and do not drive it again, and to call the nearest auto dealer who will send a truck out to pick up their vehicle and replace the airbags with safe ones quickly, and free of charge.
The gravity of the situation has apparently been lost on automobile customers, however, if Fox2Detroit.com is to be believed. According to the news organization, "More than three years after the U.S. National Highway Traffic Safety Administration took over management of recalls involving Takata inflators, one-third of the recalled inflators have not been replaced, according to an annual report last year from the government and a court-appointed monitor. The report said 16.7 million faulty inflators out of 50 million under recall have yet to be fixed." And that number is being added to every day as more and more makes and models of motor vehicles are added to the recall. Most recently, Fiat Chrysler added 1.6 million more vehicles worldwide to the millions that they have already recalled. The recalled vehicles added to the list include: "The recall covers 2010 through 2016 Jeep Wrangler SUV, the 2010 Ram 3500 pickup and 4500/5500 Chassis Cab trucks, the 2010 and 2011 Dodge Dakota pickup, the 2010 through 2014 Dodge Challenger muscle car, the 2011 through 2015 Dodge Charger sedan, and the 2010 through 2015 Chrysler 300 sedan." Go to the website of the NHTSB and enter your vehicle identification number found on your vehicle's registration to see if your auto is subject to recall.
The exploding Takata airbag has been responsible for 25 deaths worldwide and hundreds of serious, life-threatening injuries. The Takata airbag ignites in conditions of high heat and humidity and with greater than expected ferocity, shattering the propellant's metal canister into razor-sharp shards and launching them with an explosive force directly into the head, face, neck and upper torso of the vehicle's driver and passengers. Takata airbag victims have bled to death from having their carotid artery severed and those lucky enough to survive have been blinded and/or lost one or both eyes, lost teeth, have had their facial and cranial bones shattered.
More Recent Takata Airbag Lawsuit News:
No-Cost, No-Obligation Takata Airbag Lawsuit Case Review
OnderLaw, LLC is a St. Louis personal injury law firm handling serious injury and death claims across the country. Its mission is the pursuit of justice, no matter how complex the case or strenuous the effort. The Onder Law Firm has represented clients throughout the United States in pharmaceutical and medical device litigation such as Pradaxa, Lexapro and Yasmin/Yaz, where the firm's attorneys held significant leadership roles in the litigation, as well as Actos, DePuy, Risperdal and others. The Onder Law Firm won $197 million in three talcum powder ovarian cancer lawsuits in St. Louis in 2016 and other law firms throughout the nation often seek its experience and expertise on complex litigation.