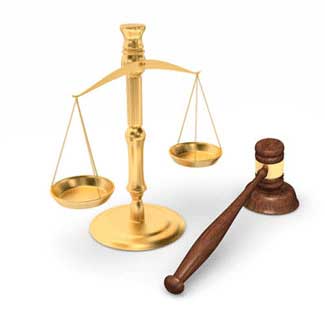 An Urgent Motor Vehicle Recall Announcement To Owners of 2006 Ford Ranger and Mazda B-Series Pickups
The 2006 Ford Ranger pickup might be the single vehicle most at risk for the Takata exploding airbag
Thursday, September 27, 2018 - The 2006 Ford Ranger pickup truck is at the top of the National Highway and Traffic Safety Administration (NHTSA)'s list of vehicles considered to be undrivable. Owners of the Ford Ranger are ordered to immediately park the vehicle and do not drive it again, not even to their automotive dealership. Instead, call the dealership and they will send a mobile team out to repair the vehicle where it is or tow the vehicle back to their shop. Ford Motor Company has taken the unprecedented step of offering dealerships a $1000 bonus for every 2006 Ford Ranger Pickup they locate and repair. Exploding Takata airbags have been known to have killed at least 2 people driving this specific make of vehicle. Consumerreports.org states that according to Ford, both vehicles with the deadly airbags were built on the same day.
After the January 2018 do not drive order issued by the NHTSA and Ford, Mazda Motors issued a similar order to owners of the Mazda B-Series trucks. To be fair, deaths have occurred to driver's and passengers of over 25 different makes and models of vehicles, not just Ford and Mazda. So far approximately half of the 33,000 or so affected vehicles have been repaired according to Ford and 55 percent of the 2,205 Mazda trucks. Willmington, Delaware has more vehicles subject to the Ford/Mazda Takata airbag recall than any other state.
There is no excuse for anyone to not check to see if the vehicle they are driving is included in the largest and most deadly motor vehicle recall in US history. Simply take a moment to locate your vehicle's identification number on the vehicle registration card and go to https://vinrcl.safercar.gov/vin/. Enter the number and, if your vehicle is being recalled immediately call the nearest dealership of the make of your car regardless of whether or not the vehicle was purchased there. If your car is one that is being recalled, park it and do not drive it again. The dealership will tow your vehicle free of charge and make a rental car available.
Motor vehicle companies take the recall seriously and have set aside funds to compensate those inconvenienced by the recall. Ford recently set aside $300 million dollars towards making replacement airbags available, to compensate drivers when complying with the recall and also to help compensate those who have been injured by the exploding Takata airbag.
If you fail to immediately comply with the Takata airbag recall you or your loved ones could be the next victim. 25 people have died and hundreds of others have suffered serious injuries such as losing an eye, blindness, concussion, traumatic brain injuries, facial lacerations, broken teeth, and facial bones, and mostly lacerations of the carotid artery in the neck leading to bleeding to death. Go to https://www.dailymail.co.uk/news/article-5444653/Shocking-photos-faulty-airbag-victims.html to see shocking photos of Takata airbag victims if you are still not convinced. Takata airbag injury attorneys offer information that help understand the Takata airbag defect.
More Recent Takata Airbag Lawsuit News:
No-Cost, No-Obligation Takata Airbag Lawsuit Case Review
Onder, Shelton, O'Leary & Peterson, LLC is a St. Louis personal injury law firm handling serious injury and death claims across the country. Its mission is the pursuit of justice, no matter how complex the case or strenuous the effort. Onder, Shelton, O'Leary & Peterson has represented clients throughout the United States in pharmaceutical and medical device litigation such as Pradaxa, Lexapro and Yasmin/Yaz, where the firm's attorneys held significant leadership roles in the litigation, as well as Actos, DePuy, Risperdal and others. The Onder Law Firm has won more than $300 million in four talcum powder ovarian cancer lawsuits in St. Louis. Law firms throughout the nation often seek its experience and expertise on complex litigation.