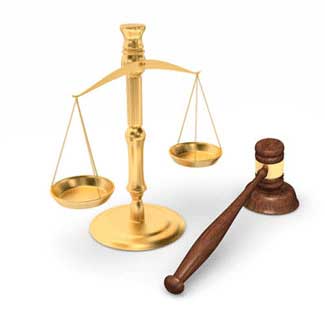 The Ongoing Takata Airbag Recall
The US government urges motor vehicle owners to check if their vehicle is included in the recall and to get to a dealer immediately if it is
Wednesday, May 9, 2018 - The largest motor vehicle recall in history continues and everyone needs to pay attention. If you are the owner of a motor vehicle manufactured between the years 2001 and 2015 you should visit www.NHTSA.gov and input your vehicle Identification number, or VIN, to determine if their vehicle is being recalled. The VIN should be on your automobile's registration card. It is imperative that the owners of vehicles included in the Takata Airbag recall take their automobile to the nearest auto dealer to have the airbags replaced according to the U.S. Department of Transportation. Drivers that own vehicles that fall under the recall's designation as "do not drive," are in danger and owners are urged to take their vehicles in immediately for repairs. 2006 Ford Ranger and Mazda trucks are the most numerous vehicles on the do not drive list. Most automotive dealers will agree to lend you a similar vehicle for free while your automobile is laid up for repairs. To date, less than half of the vehicles on the list have responded to the recall.
Why is There a Recall?
Under certain environmental conditions such as high heat or humidity, the ammonium-nitrate used as the Takata airbag's propellant can ignite and the propellant canister can suddenly explode with grenade-like force causing serious injuries, blindness, loss of an eye, loss of teeth, a broken neck and facial bones and even death. In other situations, a mere tap on the car's bumper can trigger the airbag's propellant metal canister to explode sending razor-sharp shrapnel throughout the vehicle passenger cabin. The premature deployment effects passenger side airbags as well as driver airbags.
To date, 22 deaths have been directly attributed to Takata airbag deployments but in reality, the number is probably much higher. Many of the automobiles featuring the defective Takata airbag are in semi-third world countries where reporting standards barely exist. Also, since an airbag deploys in 1/20th of a second or roughly the speed of a bullet, the facial destruction caused by the metal shards from the propellant canister is so gruesome that first responders assume a robbery or homicide has occurred. Few people realize that the cause of so many serious injuries and so deaths could be because of a once harmless device that is known solely for its ability to save lives.
Takata executives are being held responsible for their negligence by those injured, over 200 people to date. Many are hiring a Takata airbag lawyer to file a claim against the company and the automobile manufacturer for reimbursement of their medical expenses, lost wages, pain, and suffering and all other related expenses. The US Department of Justice has fined Tatata close to $1 billion and most of that money has been sent to automobile dealers to help them defray the costs of administering each airbag replacement and loaner vehicles.
Because of the tsunami of debts and lack of new sales, Takata has recently filed for bankruptcy and agreed to be acquired by Key Safety Systems, China's leading maker of seatbelts. Takata will be rebranded as Joyson Safety Systems a subsidiary of Joyson Electronics in eastern China.
More Recent Takata Airbag Lawsuit News:
No-Cost, No-Obligation Takata Airbag Lawsuit Case Review
Onder, Shelton, O'Leary & Peterson, LLC is a St. Louis personal injury law firm handling serious injury and death claims across the country. Its mission is the pursuit of justice, no matter how complex the case or strenuous the effort. Onder, Shelton, O'Leary & Peterson has represented clients throughout the United States in pharmaceutical and medical device litigation such as Pradaxa, Lexapro and Yasmin/Yaz, where the firm's attorneys held significant leadership roles in the litigation, as well as Actos, DePuy, Risperdal and others. The Onder Law Firm has won more than $300 million in four talcum powder ovarian cancer lawsuits in St. Louis. Law firms throughout the nation often seek its experience and expertise on complex litigation.