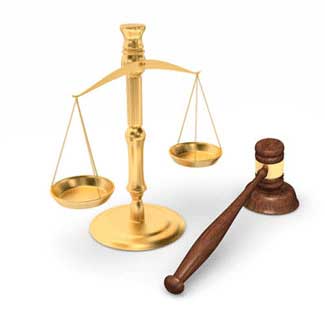 Lawsuits Accuse Major Automobile Manufacturers of Takata Airbag Fraud
Ford, Chrysler, General Motors, and other may have been aware for decades that Takata airbags were unsafe yet chose them for their vehicles because they were less expensive
Wednesday, July 18, 2018 - Why are major automobile manufacturers dragging their feet when implementing the Takata airbag recall? The answer may be that automobile manufacturers fear the liability to which they are exposed. Documents revealed in a recent Takata airbag wrongful death trial show that major automobile makers such as General Motors, Fiat Chrysler, Volkswagen and Mercedes Benz were acutely aware of the Takata airbag problem years ago and the potential for billions of dollars in liability. According to the Japan Times,"(The automobile manufacturers listed above) all knew of problems with dangerous exploding Takata airbag inflators years before issuing recalls. According to lawyers suing the automakers, the defendants knew as early as 2003 that ammonium nitrate, the propellant chemical in Takata airbag canisters, could degrade due to high heat and humidity. These automakers not only knew of the defective propellant but chose Takata for the lower prices charged for their airbags. Takata was able to reduce the price of their airbags and virtually corner the market for motor vehicle airbags by replacing the expensive yet safe and effective airbag propellant chemical, Tetrazole with the cheaper yet unstable ammonium nitrate. One Takata airbag victim blinded in one eye alleges that the automaker, General Motors, covered up its knowledge that ammonium nitrate was the cause. (1)
Three Takata executives were indicted on charges that they provided false airbag safety test for over a decade after they knew that ammonium nitrate was subject to degradation and could explode with greater, unsafe force and shatter the metal propellant canister. For their role in committing fraud and negligence causing personal injury and wrongful death, Takata was fined and paid $1 billion dollar fine to the US Department of Justice. Of the billion dollars, $850 went directly to automakers with the intention they would expedite the Takata airbag recall. Just this week, motor vehicle manufacturer Ford Inc. has agreed to pay roughly $300 million to settle a federal lawsuit against them by Takata airbag victims claiming various economic losses from having to have their Takata airbags replaced. The settlement is separate from the personal injury and wrongful death claims Takata airbag victims claim stemmed from motor vehicle manufacturers like Ford knowing Takata airbags could malfunction but chose them anyway their lower cost. (2)
The death toll attributed to the malfunctioning Takata airbag currently stands at 22 worldwide with countless hundreds of injuries. Takata airbags have been shown to explode during minimal impact collisions and more violently than expected, shattering the metal propellant canister and sending shrapnel like a grenade throughout the car or truck's passenger's cabin. Drivers and passenger have sustained multiple serious injuries and have lost one or both eyes, been blinded, lost teeth, had broken facial bones, and deep facial and neck lacerations. Those with Takata airbag injuries should talk with an experienced Takata airbag lawyer in order to file a claim for reimbursement of their expenses, lost income, and pain and suffering.
Sources:
(1) https://www.japantimes.co.jp/news/2018/03/15/business/lawsuits-accuse-carmakers-faulty-air-bags-recall-delays-knowing-defects-early-2003/#.WzDq3SAnbio
More Recent Takata Airbag Lawsuit News:
No-Cost, No-Obligation Takata Airbag Lawsuit Case Review
Onder, Shelton, O'Leary & Peterson, LLC is a St. Louis personal injury law firm handling serious injury and death claims across the country. Its mission is the pursuit of justice, no matter how complex the case or strenuous the effort. Onder, Shelton, O'Leary & Peterson has represented clients throughout the United States in pharmaceutical and medical device litigation such as Pradaxa, Lexapro and Yasmin/Yaz, where the firm's attorneys held significant leadership roles in the litigation, as well as Actos, DePuy, Risperdal and others. The Onder Law Firm has won more than $300 million in four talcum powder ovarian cancer lawsuits in St. Louis. Law firms throughout the nation often seek its experience and expertise on complex litigation.