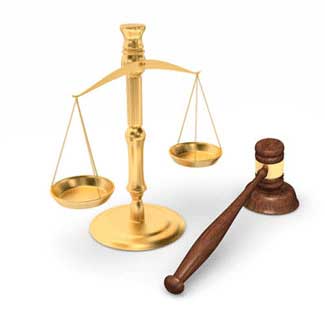 Check to See if Your Vehicle is Being Recalled
Airbags safety is - out of sight, out of mind - for many but your life could be in grave danger every time you drive your truck or car
Tuesday, May 22, 2018 - If you are one of the millions of drivers that have not yet complied with the Takata airbag vehicle recall, your life and the lives of your loved ones are in grave danger. Takata airbags explode without warning due to changes in outdoor heat and humidity. When they explode they send razor-sharp metal fragments from the airbag's shattered propellant canister throughout the vehicle's passenger cabin in grenade-like fashion, severely injuring and sometimes killing the driver and the occupants of the vehicle. To date, 22 people have been killed and hundreds injured by exploding Takata airbags, and it is widely believed that these numbers could be just a fraction of the airbag accidents that have actually occurred. Many Takata airbag injuries and probably many deaths have been mistaken for homicides or armed robberies since the injuries suffered are so severe. Police are not trained to suspect a faulty airbag when investigating the scene of an accident.
The Takata debacle has prompted the largest automobile recall in US history, affecting every make and model of car and truck from 2001 to 2015. It is critical that the tens of millions of vehicles affected by the Takata airbag recall immediately check to see if their vehicle is included. Simply grab the motor vehicle registration card out of the glove box and enter the Vehicle Identification Number in the appropriate field online at the National Highway Traffic and Safety Administration website located at https://www.nhtsa.gov/recalls. If your motor vehicle is included in the recall call your dealer at once to request that they come and pick up your vehicle and to provide you with a loaner vehicle if you need one. Pick up, repair, and a loaner vehicle are guaranteed at no cost to the motor vehicle owner.
It is quite extraordinary and difficult to believe that Takata airbags, once heralded by government safety officials as a revolutionary and life-saving device, have turned out to be as deadly as the injuries they were intended to prevent, but that is exactly what has happened. Vehicle owners do not see the airbag and unless it deploys have no reason to suspect that they are in danger. The source of the danger lies in the chemical that Takata corporation used in its airbag propellant cannister, switching from Tetrazole, a safe and stable compound, to the cheaper yet more volatile ammonium nitrate. It is as simple as that. Ammonium nitrate explosions are triggered more easily by changes in heat and humidity and the explosions they cause are more severe so that metal shrapnel is created and sent flying throughout the vehicle's cabin in 1/20th of a second, roughly the speed of a shotgun blast. In addition to causing many deaths, injuries that have been sustained include losing an eye, blindness, loss of teeth, broken facial bones, broken necks, concussion, whiplash, and traumatic, long-term brain injuries.
Those suffering Takata exploding airbag injuries and the loved ones of those who have died are hiring a Takata airbag lawyer and suing the company for their negligence. Plaintiffs seek reimbursement of medical expenses, replacement of lost income, and compensation for their pain and suffering.
More Recent Takata Airbag Lawsuit News:
No-Cost, No-Obligation Takata Airbag Lawsuit Case Review
Onder, Shelton, O'Leary & Peterson, LLC is a St. Louis personal injury law firm handling serious injury and death claims across the country. Its mission is the pursuit of justice, no matter how complex the case or strenuous the effort. Onder, Shelton, O'Leary & Peterson has represented clients throughout the United States in pharmaceutical and medical device litigation such as Pradaxa, Lexapro and Yasmin/Yaz, where the firm's attorneys held significant leadership roles in the litigation, as well as Actos, DePuy, Risperdal and others. The Onder Law Firm has won more than $300 million in four talcum powder ovarian cancer lawsuits in St. Louis. Law firms throughout the nation often seek its experience and expertise on complex litigation.