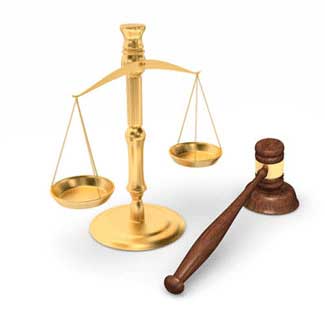 What Does The Takata Bankruptcy Mean For Consumers
Consumers are concerned that they will be left out by Takata's decision to enter bankruptcy
Tuesday, April 24, 2018 - Facing insurmountable debts in the tens of billions of dollars and liabilities spiraling out of control, Japanese airbag maker Takata has filed for bankruptcy and agreed to be acquired by Chinese-owned Key Safety Systems in the US for $1.6 billion. The faulty Takata airbag system is at the root of Takata's demise and has prompted the largest motor vehicle consumer safety recall in US history covering 70 million faulty Takata airbags in the US. Currently, only 1/5 of the vehicles with Takata airbags have had the airbags replaced.
Consumers that fear that due to the Takata bankruptcy they will no longer be able to get their vehicle's airbag system replaced should not worry. Automakers will continue to make replacement airbags available to consumers uninterrupted by the bankruptcy. The Takata airbag recall is being conducted in phases. Older vehicles at the most risk of exploding are being recalled first. Automakers are responsible for the recall and will replace the faulty airbags. Automobile owners should place a simple phone call to their auto dealer to make an appointment and have the airbag replaced. Defective airbags will continue to be replaced and the recall program will continue through 2019 as originally planned. The Takata airbag recall is said will affect 120 million vehicles worldwide and 60 million in the US by the conclusion.
Takata's problems started over a decade ago when it was found that their airbag systems were prone to explode unexpectedly due to environmental conditions and send metal shards from the propellant canister through a vehicle's passenger cabin at the speed of 1/20 of a second. Malfunctioning Takata airbags have been linked to at least 20 deaths and possibly hundreds of serious injuries. Police are at a loss for explaining the injuries that kill a driver in a Takata airbag malfunction and usually assume that there has been a homicide. Serious injuries from Takata airbags include injuries to the eyes and blindness, broken teeth and facial bones, concussions and traumatic head injuries. Those who have suffered or the estates of those who have been killed by the defective Takata airbag can hire a Takata airbag attorney and sue for damages.
Not only has claims against the company and their faulty airbag system forced the company into bankruptcy, but also the top of executives of Takata could be sent to prison. In December 2017, three top executives at Takata, Shinichi Tanaka, Hideo Nakajima and Tsuneo Chikaraishi, were indicted by a grand jury, charged with and subsequently admitted to, fabricating test data to hide the catastrophic airbag defect. Takata has agreed to plead guilty to charges of wire fraud for providing the false data and fined $1 billion. The bulk of the $1 billion will be paid to assist auto dealers to comply with the recall and replace the faulty airbag systems.
Consumers should immediately check to see if their vehicle is subject to the recall by entering their vehicle identification number into the website: https://www.nhtsa.gov/recalls . If your vehicle is one of those affected, call your nearest automotive dealer and bring your vehicle in immediately. Your dealer should make another vehicle available to you immediately while yours is being repaired.
More Recent Takata Airbag Lawsuit News:
No-Cost, No-Obligation Takata Airbag Lawsuit Case Review
Onder, Shelton, O'Leary & Peterson, LLC is a St. Louis personal injury law firm handling serious injury and death claims across the country. Its mission is the pursuit of justice, no matter how complex the case or strenuous the effort. Onder, Shelton, O'Leary & Peterson has represented clients throughout the United States in pharmaceutical and medical device litigation such as Pradaxa, Lexapro and Yasmin/Yaz, where the firm's attorneys held significant leadership roles in the litigation, as well as Actos, DePuy, Risperdal and others. The Onder Law Firm has won more than $300 million in four talcum powder ovarian cancer lawsuits in St. Louis. Law firms throughout the nation often seek its experience and expertise on complex litigation.