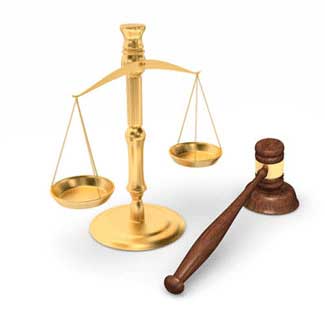 Major Automakers May Have Played a Role in Choosing Takata Airbag Propellant Chemical
Major automakers may not only have been aware that Takata airbags were unsafe, they may have also forced Takata into using a cheaper propellant
Thursday, August 9, 2018 - Now that Takata has filed bankruptcy and been acquired by a Chinese company, individuals seeking to sue the company for damages are turning against the automakers themselves to file their claims. Automakers may not only have looked the other way when it came to self-policing the safety of the airbags they were buying, but also may have been in on a conspiracy to reduce airbag costs. According to a New York Times article, lawyers representing Takata airbag plaintiffs allege "At least four automakers knew for years that Takata's airbags were dangerous and could rupture violently but continued to use those airbags in their vehicles to save on costs." Not only that, lawyers claim that automakers conspired to pressure auto part suppliers like Takata to cut costs or risk losing their business. Attorneys for plaintiffs suing Ford, Honda, Nissan and Toyota paint the companies as the catalyst behind Takata's decision to replace the safe yet expensive propellant chemical Tetrazole, with the unstable but affordable ammonium nitrate.
Much has been made of the plea deal that forced Takata to pay a $1 billion fine to the US Department of Justice which includes admitting that they acted alone and did not conspire to replace Tetrazole. Lawyers have challenged the Tanaka plea deal citing the automaker's role in forcing Takata to cut costs by reducing the quality of the Takata airbag propellant chemical, calling the plea deal "a coverup." Lawyers urge the Department of Justice to reject the plea and to open an investigation of the automakers. Takata executives have fallen on the sword and accepted indictment on charges of wire fraud conspiring to manipulate airbag safety test data. In the media, Takata has been branded as a rogue supplier and automobile manufacturers unwitting victims of Takata's cost-cutting scheme. Ford Motor Company recently paid close to $300 million dollars to pay for Takata airbag replacements, and in their words, "put the Takata airbag nightmare behind them."
To date, 24 people have been killed and hundreds injured by shrapnel from the faulty Takata airbag. The airbag's new propellant chemical, ammonium nitrate, explodes due to changes in heat and humidity and with greater than expected force, fragmenting the metal propellant chemical canister into razor-sharp segments and sending them through the vehicle's passenger cabin with explosive ferocity. People who have died have mostly bled to death from having the carotid artery in the neck severed. Injuries include losing an eye, blindness, facial fractures and lacerations, broken teeth, concussions and head injuries. Victims of Takata airbag explosions, as well as the estates of those who have been killed, are consulting with Takata airbag lawyers to file a claim against not only Takata but also against their automobile's manufacturer for their complicity in selecting ammonium nitrate-based Takata airbags due to its less expensive cost.
More Recent Takata Airbag Lawsuit News:
No-Cost, No-Obligation Takata Airbag Lawsuit Case Review
Onder, Shelton, O'Leary & Peterson, LLC is a St. Louis personal injury law firm handling serious injury and death claims across the country. Its mission is the pursuit of justice, no matter how complex the case or strenuous the effort. Onder, Shelton, O'Leary & Peterson has represented clients throughout the United States in pharmaceutical and medical device litigation such as Pradaxa, Lexapro and Yasmin/Yaz, where the firm's attorneys held significant leadership roles in the litigation, as well as Actos, DePuy, Risperdal and others. The Onder Law Firm has won more than $300 million in four talcum powder ovarian cancer lawsuits in St. Louis. Law firms throughout the nation often seek its experience and expertise on complex litigation.