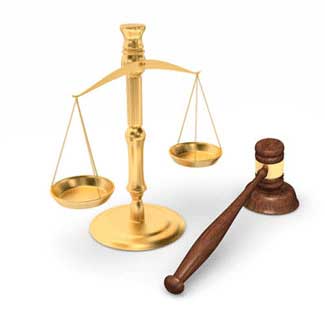 Recalling and Replacing All Takata Airbags MayTake Decades
The Takata airbag recall seems to be getting larger, not smaller as one would expect
Tuesday, September 11, 2018 - Since 2008, approximately 70 million motor vehicles have been recalled due to the exploding Takata airbag. Recalling and replacing the airbags in so many vehicles have been a logistical nightmare complicated by Takata themselves going out of business. Airbags that took years working at assembly-line efficiency to install are being replaced at a snail's pace due to factors like difficulty in getting the vehicles into the shop, having enough airbags in stock to replace the faulty ones, and also having enough mechanics to actually do the job. Some auto dealerships have been hesitant to offer replacement vehicles forcing car owners to drive half-repaired vehicles.
Of the millions of vehicles affected by the recall, approximately 20 million are still unaccounted for in what some news outlets are now calling a public safety emergency. The 25th Takata airbag death was just recorded in July 2018 when 58-year old Huy Neng Ngo of Australia, bled to death from being struck in the neck by a piece of Takata airbag shrapnel, severing the carotid artery during a relatively minor traffic accident. In addition to the 25 known Takata airbag fatalities, hundreds more have had their lives ruined by the serious injuries that exploding Takata airbags have caused. Most recently 19-year old Kelijah Hall lost an eye to shrapnel from the exploding Takata airbag during a crash in Charlotte, North Carolina. The plaintiff now 22, is suing Takata after suffering excessive bleeding and infections that forced her to have to undergo multiple surgeries. Hall is suing Takata and her automaker Nissan for $75,000 plus punitive damages.
In the warmer and more humid climates like Florida, Lousiana, and Texas, Takata airbags are prone to be more combustible and ignite during minor, fender-bender accidents. Both Honda and Toyota are taking the extra step in contacting vehicle owners by going car to car in major city parking lots and scanning the license plates with a smartphone app to see if the vehicle has complied with the recall. An urgent recall notice is then placed on the appropriate vehicles alerting them of the dangers of driving a vehicle equipped with a Takata airbag and compelling them to take immediate action.
Takata airbags deploy when a propellant chemical ignites creating a controlled explosion and sending the life-saving airbag into the head, neck, and upper torso of the vehicle's driver and passengers at lightning speed. Takata replaced the safe propellant chemical Tetrazole with the highly unstable ammonium nitrate to save money. The new chemical propellant explodes with unnecessarily high force, shattering the metal deployment cannister and sending razor-sharp metal shards throughout the passenger cabin. Injuries caused by an exploding Takata airbag cannister include blindness, losing an eye, broken facial bones and teeth, broken necks, severe lacerations to the face and neck, whiplash, head trauma, and traumatic brain injuries. Those injured by the exploding Takata airbag cannister should speak with a Takata airbag attorney in order to see if they qualify to file a claim.
More Recent Takata Airbag Lawsuit News:
No-Cost, No-Obligation Takata Airbag Lawsuit Case Review
Onder, Shelton, O'Leary & Peterson, LLC is a St. Louis personal injury law firm handling serious injury and death claims across the country. Its mission is the pursuit of justice, no matter how complex the case or strenuous the effort. Onder, Shelton, O'Leary & Peterson has represented clients throughout the United States in pharmaceutical and medical device litigation such as Pradaxa, Lexapro and Yasmin/Yaz, where the firm's attorneys held significant leadership roles in the litigation, as well as Actos, DePuy, Risperdal and others. The Onder Law Firm has won more than $300 million in four talcum powder ovarian cancer lawsuits in St. Louis. Law firms throughout the nation often seek its experience and expertise on complex litigation.