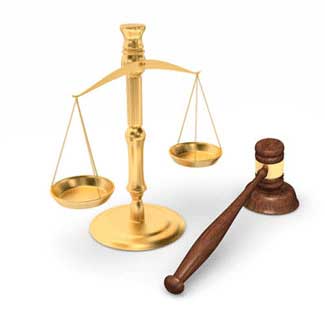 Takata Class Action Lawsuits Continue to Grow
Takata airbag death toll worldwide has been recently increased to 16 from 11
Monday, June 26, 2017 - Takata lawsuit attorneys at Onder Law are compassionate and understanding and will take the time to listen to those who have been the victims of unspeakable loss due to the negligence of the Takata Corporation and major automobile manufacturers. Our pledge is to earn your trust and confidence and pledge to zealously pursue "fair and equitable compensation" for those who have been injured and the loved ones who have died as a result of Takata airbag malfunctions. Even if you have not as yet been injured, if you currently drive an automobile that has Takata airbags installed you may be eligible to join a class action lawsuit to recover the costs associated with your auto's recall.
Class Action Lawsuits
Both individual and class action lawsuits have been brought and continue to be filed against the Takata Corporation, maker of the deadly, malfunctioning Takata airbag, as well as against the automobile maker's negligent in installing them in their vehicles. It is not necessary for you to have been injured or to have had a loved one killed by the defective airbags to join the class action. All people who drive one of the recalled vehicles and are experiencing the costs, delays, and inconveniences of having to comply with the vehicle recall may attempt to join the class action.
Recently a major class action lawsuit against Toyota, BMW, Subaru, and Mazda Motors has been settled for a total of $553 million dollars and that amount does not include personal injury and property damages lawsuits. Bloomberg.com estimates that the total liability for Takata airbag malfunctions at over $24 billion to Takata Corporation alone.(1) According to the NPR article, the settlement covers about 16 million vehicles.
By far the largest settlement was made by Toyota, a sum of $278,500.000 covering 9.2 million vehicles. The second largest was BMW paying $131,000,000 on 2.3 million vehicles. Subaru was third with $68,000.000 on 2.6 million vehicles, and lastly, Mazda covered nearly 2 million vehicles and contributed $75,000,000 to the fund for compensation to those who own the vehicles and now have to have them recalled and retooled. Class action lawsuits continue against Ford, Honda, and Nissan and have not as of yet come to terms.
The scope of the Takata airbag recall is enormous with over 42 million vehicles from 19 different automakers having installed the deadly airbags. The worldwide Takata airbag death toll has been recently increased to 16 from 11 with the addition of 5 Takata airbag deaths in Malaysia. Takata lawsuits in all 50 states have the objective of holding the company accountable for their corruption and greed in covering up their advanced knowledge of Takata airbag risk since 2001. Takata executive first knew of deaths associated with their airbag in 2004 having already willfully chosen to conceal and falsify airbag safety data. As a result of federal investigations, lawsuits and regulatory action, Takata Corporation has paid approximately $1 billion in fines to the US government and only in 2014, as a result of this tremendous outside pressure did the company begin the recall of its product.
You can find out if your motor vehicle is one of the millions at risk because of the faulty and deadly Takata airbag by entering your vehicle identification number (VIN) into an online database. If your vehicle was manufactured by Acura, Audi, BMW, Cadillac, Chevrolet, Chrysler, Daimler, Dodge, Ferrari, Fisker, Ford, GMC, Honda, Infiniti, Jaguar, Jeep, Land Rover, Lexus, Lincoln, Mazda, McLaren, Mercedes-Benz, Mercury, Mitsubishi, Nissan, Pontiac, Saab, Saturn, Scion, Subaru, Tesla, Toyota, and Volkswagen in between the years 2000 and 2015, please take action immediately. You may be saving your life and the life of your family members by doing so.
More Recent Takata Airbag Lawsuit News:
No-Cost, No-Obligation Takata Airbag Lawsuit Case Review
Onder, Shelton, O'Leary & Peterson, LLC is a St. Louis personal injury law firm handling serious injury and death claims across the country. Its mission is the pursuit of justice, no matter how complex the case or strenuous the effort. Onder, Shelton, O'Leary & Peterson has represented clients throughout the United States in pharmaceutical and medical device litigation such as Pradaxa, Lexapro and Yasmin/Yaz, where the firm's attorneys held significant leadership roles in the litigation, as well as Actos, DePuy, Risperdal and others. The Onder Law Firm has won more than $300 million in four talcum powder ovarian cancer lawsuits in St. Louis. Law firms throughout the nation often seek its experience and expertise on complex litigation.