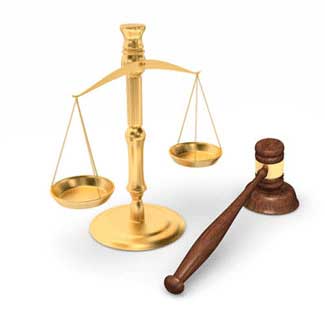 Floridians Have The Highest Risk From Exploding Takata Airbags
South Florida's climate of high heat and humidity is perfect to cause Takata airbags to explode
Wednesday, June 20, 2018 - If you are currently driving a car or truck that has the defective and malfunctioning Takata airbag your life and the lives of your loved ones may be in grave danger. This is particularly true if you live in the state of Florida. Takata airbags have been known to deploy due to environmental conditions such as high heat and humidity, Florida's exact climate. More people have been killed or injured in the state than in any other. To date 3 people have been killed and over 80 injured by Floridian's exploding Takata airbags. With the summer months and higher temperatures and humidity approaching, traffic safety officials expect an increase in injuries and deaths. Overall 23 people have died worldwide and around 300 people seriously injured by the flying shrapnel of a Takata airbag. And those are just the injuries that can be directly linked to the Takata airbag. The numbers could be significantly higher because the injuries suffered from the Takata airbag are so severe, and the auto accidents so minor, that first responders mistake the airbag injuries for a homicide.
The exploding Takata airbag has prompted the largest auto recall in US history. Unfortunately, only about one-half of all Florida vehicles affected by the Takata airbag vehicle recall have complied and had the problem corrected. While all makes and models of motor vehicles are subject to the recall, Florida Hondas, Mazdas, and Fords Trucks are at particular risk. More than one-half of a million Florida vehicles have not responded to the recall. The recall affects around 50 million vehicles worldwide manufactured from 2002 to 2015 of every make and model including Honda, Nissan, Mercedes-Benz, Ferrari, Toyota, Tesla, BMW, Fiat Chrysler, Ford, Mazda, Subaru, Jaguar-Land Rover, McLaren, Toyota, and Volkswagen.
At the center of the motor vehicle recalls are the injuries and deaths that have occurred from the exploding Takata airbags. Takata engineers switched from Tetrazole, a stable but expensive compound, to the unstable and cheaper ammonium nitrate which has been proven to degrade due to high humidity and high temperatures. When this happens the propellant canister explodes violently causing sharp shards of metal to be propelled much like a grenade and sent throughout the passenger cabin. Drivers have bled to death having had their carotid artery in the neck severed by the metal fragments. Others have lost an eye or been blinded. Severe facial lacerations, loss of teeth, whiplash, concussion and traumatic brain injuries have also resulted.
Those that have been seriously injured and the loved ones of those killed by the malfunctioning Takata airbag should consult with a Takata airbag lawyer to see if they qualify to file a claim. Plaintiffs suing Takata are seeking reimbursement of their medical expenses, lost income, and pain and suffering. Takata airbag victims lucky enough to still be alive have suffered permanent facial disfigurement and others are in chronic, debilitating pain. Takata executive has admitted to knowing about the deaths and injuries their exploding airbags could cause to motorists yet did nothing to warn the public. Three Takata executive have been indicted and face criminal charges for fabricating test data to mask a fatal airbag defect.
More Recent Takata Airbag Lawsuit News:
No-Cost, No-Obligation Takata Airbag Lawsuit Case Review
Onder, Shelton, O'Leary & Peterson, LLC is a St. Louis personal injury law firm handling serious injury and death claims across the country. Its mission is the pursuit of justice, no matter how complex the case or strenuous the effort. Onder, Shelton, O'Leary & Peterson has represented clients throughout the United States in pharmaceutical and medical device litigation such as Pradaxa, Lexapro and Yasmin/Yaz, where the firm's attorneys held significant leadership roles in the litigation, as well as Actos, DePuy, Risperdal and others. The Onder Law Firm has won more than $300 million in four talcum powder ovarian cancer lawsuits in St. Louis. Law firms throughout the nation often seek its experience and expertise on complex litigation.