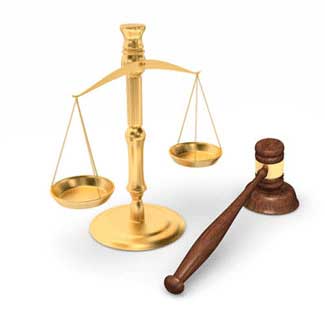 An Outline Of The Takata Airbag Scandal
There are many different facets of the Takata airbag scandal from recalls, injuries, and deaths, to bankruptcy and lawsuits against the company
Monday, May 14, 2018 - No one expects that a consumer product whose sole purpose is to save lives to itself cause serious injury and deaths but that is in fact what has happened. In a contemptuous betrayal of public trust to cut costs and increase profits, Takata changed the propellant chemical that explodes to deploy the airbag from the stable Tetrazole, to the inexpensive, more volatile ammonium nitrate. Takata executive covered up the fact that the chemical could ignite unexpectedly and continued to sell the product years. The following is an outline of the major events surrounding the Takata airbag scandal.
Largest Motor Vehicle Recall in History
Takata airbags were installed in tens of millions of motor vehicles from many different countries and are now the subject of the largest recall in US automotive history covering over 50 million vehicles worldwide. An automobile manufactured between the years 2002 and 2015 by, in alphabetical order, Ford, Nissan, Mercedes-Benz, Ferrari, Toyota, Tesla, BMW, Fiat Chrysler, Mazda, Subaru, Jaguar-Land Rover, McLaren, and Volkswagen. Toyota, Ford, and Honda are included in the recall. The 50 million-vehicle Takata airbag recall affects nearly every American family. When all is said and done, the National Highway Traffic Safety Administration estimates the recall to have included around 70 million motor vehicles.
Takata Files For Bankruptcy
In response to the overwhelming debts and a near complete collapse in their sales, Takata Inc. was forced into bankruptcy. According to Reuters, In January of 2018, a US bankruptcy judge approved a 90-day moratorium on lawsuits against the company so that the company could get their financial affairs in order. The moratorium applied to only Hawaii, New Mexico, and the Virgin Islands and does not affect the other states where lawsuits are free to advance to trial. Before the bankruptcy, Takata was forced by the US Department of Justice to pay a $1 billion dollar fine to aid automobile companies to replace the remaining airbags.
Takata Inc. Sold to the Chinese
Takata has recently been sold to Key Safety Systems of China, a supplier of auto safety parts for $1.6 billion. Key Safety intends to reorganize and integrate operations from the airbag manufacturer.
Takata Executive Indicted for Fraud
Three top executives in the Takata airbag scandal have been indicted and charged with tampering with test data that proved over a decade ago that the ammonium nitrate igniter mechanism that they had switched to could explode and cause serious injuries to the occupants of the vehicle.
Injuries and Death From Exploding Airbags
Takata airbags deployment cartridges have been proven to explode due to changes in environmental conditions due to a faulty ammonium nitrate airbag inflator mechanism. To date over 200 people have been injured and 22 people have been killed by the metal shrapnel from defective Takata airbags. The typical injuries suffered by Takata airbag victims include losing an eye to total blindness, broken teeth, facial lacerations and facial bone fractures, head trauma, brain injuries, whiplash, and concussions, to name but a few.
Takata Airbag Lawyer
Victims of Takata negligence are hiring a Takata airbag lawyer to assist them in filing claims against Takata Inc., for reimbursement of their medical expenses, lost wages, pain and suffering and loss of consortium when family members have also suffered.
More Recent Takata Airbag Lawsuit News:
No-Cost, No-Obligation Takata Airbag Lawsuit Case Review
Onder, Shelton, O'Leary & Peterson, LLC is a St. Louis personal injury law firm handling serious injury and death claims across the country. Its mission is the pursuit of justice, no matter how complex the case or strenuous the effort. Onder, Shelton, O'Leary & Peterson has represented clients throughout the United States in pharmaceutical and medical device litigation such as Pradaxa, Lexapro and Yasmin/Yaz, where the firm's attorneys held significant leadership roles in the litigation, as well as Actos, DePuy, Risperdal and others. The Onder Law Firm has won more than $300 million in four talcum powder ovarian cancer lawsuits in St. Louis. Law firms throughout the nation often seek its experience and expertise on complex litigation.