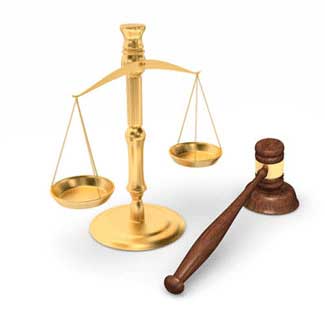 Takata Airbag Recall is Ever-Expanding
The Takata airbag recall is gradually expanding as automakers struggle to meet the demand for safe airbag replacements
Friday, October 26, 2018 - Mazda has expanded its automotive recall to include over 150,000 additional vehicles as part of the ever-expanding Takata airbag recall. According to Consumer Reports, "Mazda has added certain 2010 to 2012 CX-7 and 2010 to 2015 CX-9 SUVs, and 2010 to 2013 Mazda6 sedans." Mazda's action increased the number of vehicles in what is already the largest recall in motor vehicle history currently around 50 million vehicles. Experts estimate that that number could grow to 75,000 by 2024.
Twenty-five deaths and hundreds of serious injuries have been attributed to the exploding Takata airbag. Takata airbags can explode without warning and with greater than anticipated force, rupturing the metal chemical propellant cannister and sending 2-inch metal shards into the face, neck and upper torso of the driver and passengers. Most of the 25 Takata airbag deaths can be attributed to the victim bleeding to death from a severed carotid artery in the neck. The most common injury is the loss of one or both eyes as a result of a metal shard becoming lodged in them. There is no way to adequately explain just how gruesome Takata airbag facial injuries can be. Google Takata airbag injury to see for yourself.
The Mazda recall addition comes on the heels of an October announcement by Honda Motors that added 1.4 million of its motor vehicles to the Takata airbag recall list including the top-of-the-line Honda Acura as well as certain models of Accords, Civics, CR-V SUV's, the Honda Element and more. The Honda recall is unique in that this could be the second time these Honda vehicles are recalled. Previously these vehicles were recalled to replace the driver's side airbag. The current recall is to replace the front-side passenger airbag.
In addition to those above, an urgent recall announcement for another Mazda model, the Mazda B-Series Pickups, that was recently issued. Those trucks, as well as all 2006 Ford Rangers, were designated as being at the greatest risk for exploding airbags according to the National Highway Traffic and Safety Administration. These vehicles have been designated as un-driveable and must be immediately parked. Their owners are urged to then call their auto dealership to arrange for the vehicle to be towed to the nearest airbag replacement facility. So serious is the risk for drivers and passengers of these vehicles that Ford Motor Company is offering dealerships a $1000 bonus for every 2006 Ford Ranger Pickup they locate and repair. The 2006 Ford Ranger Pickup with Takata airbags have been known to have killed at least 2 people driving this specific make of vehicle, which according to Ford were built on the same day.
All motor vehicle owners are urged to visit the NHTSA website and to enter their vehicle's identification number into the appropriate search box to see if they own a vehicle under recall. If so, do not underestimate the seriousness of what an exploding Takata airbag can do to you and your family.
More Recent Takata Airbag Lawsuit News:
No-Cost, No-Obligation Takata Airbag Lawsuit Case Review
OnderLaw, LLC is a St. Louis personal injury law firm handling serious injury and death claims across the country. Its mission is the pursuit of justice, no matter how complex the case or strenuous the effort. The Onder Law Firm has represented clients throughout the United States in pharmaceutical and medical device litigation such as Pradaxa, Lexapro and Yasmin/Yaz, where the firm's attorneys held significant leadership roles in the litigation, as well as Actos, DePuy, Risperdal and others. The Onder Law Firm won $197 million in three talcum powder ovarian cancer lawsuits in St. Louis in 2016 and other law firms throughout the nation often seek its experience and expertise on complex litigation.