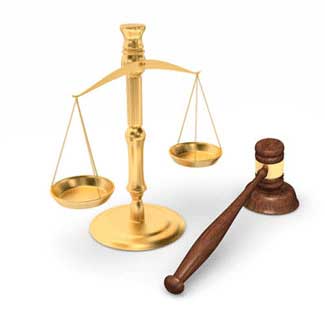 Takata Airbag Recall Obstacles
Recalling 10 million motor vehicles is not that easy, especially when language barriers and company bankruptcies complicate matters
Saturday, June 30, 2018 - It is hard to believe that the largest motor vehicle in US history has been underway for the last five years and less than half of those affected have complied and brought their car or truck in for repairs. This is tragic, literally, since the malfunctioning Takata airbag is responsible for at least 23 deaths and countless serious injuries. Because Takata airbags are more likely to explode in geographic locations that are subject to high heat and humidity, South Florida is of particular concern to regulators. South Florida is now the focus of the NHTSA, Chrysler, and Fiat's airbag recall efforts. More motor vehicle occupants have died in Florida than in any other state due to the state's hot and humid climate. Over 1 million South Florida residents have not as of yet complied with the recall and the state has declared July as "Airbag Recall Month." South Florida drivers are urged to check the NHTSA website to determine if their vehicle has the deadly Takata airbag installed and if so to immediately park the vehicle and not to drive it again until the airbags are replaced. Three South Florida auto dealers, Chrysler, Dodge, and Jeep have the necessary parts and tools to change out any make or model of car or truck and will come out to your location to do the repairs at no cost to you. (1)
South Florida's Language Barrier
One of the problems the NHTSA faces getting South Florida automobile drivers to check and comply with the airbag recall is that the majority of drivers in South Florida read and speak Spanish only and did not fully comprehend reading the recall notice that was sent out in English. Hispanics account for 23% of all Florida residents and that number gets higher the further south you go. In Florida's southern-most county, Dade, "58.5 percent of the county's 2.4 million residents speak Spanish - and half of those say they don't speak English well. English-only speakers make up 27.2 percent of the county's residents, " according to NBC News and the US census. (2)
Airbag Parts Shortages
Takata's bankruptcy has made it more difficult for automobile dealerships to get the necessary parts needed to replace the Takata airbag on every type of vehicle. When the parts are just not there, the vehicle owner could wait for weeks or a month or more before their vehicle is repaired. Auto dealers will provide vouchers free of charge for auto owners to purchase a temporary rental car at no charge, however, this presents a problem for younger drivers as car rental agencies only rent to people 25 years old or older. (3)
Every motor vehicle passenger's life is at risk due to the ammonium nitrate airbag propellant canisters exploding and sending shrapnel through the vehicle's cabin with the force and velocity of a shotgun blast. Most of the Takata airbag's 23 deaths were from passengers or driver that bled to death from a severed carotid artery in the neck. Other Takata airbag injuries include losing an eye, blindness, deep facial lacerations, broken facial bones and teeth, whiplash, concussions and traumatic brain injuries. Those injured and the loved ones of those who have died have hired Takata airbag lawyers and filed claims against Takata alleging the company knew in advance that the Takata airbag could be deadly and did nothing to warn consumers of this fact.
(1) https://www.miamiherald.com/news/local/article214002364.html
(2) http://www.nbcnews.com/id/24871558/ns/us_news-life/t/miami-spanish-becoming-primary-language/
(3) https://www.wptv.com/news/region-n-palm-beach-county/tequesta/ford-drivers-car-sits-in-driveway-waiting-on-takata-airbag-recall-parts
More Recent Takata Airbag Lawsuit News:
No-Cost, No-Obligation Takata Airbag Lawsuit Case Review
Onder, Shelton, O'Leary & Peterson, LLC is a St. Louis personal injury law firm handling serious injury and death claims across the country. Its mission is the pursuit of justice, no matter how complex the case or strenuous the effort. Onder, Shelton, O'Leary & Peterson has represented clients throughout the United States in pharmaceutical and medical device litigation such as Pradaxa, Lexapro and Yasmin/Yaz, where the firm's attorneys held significant leadership roles in the litigation, as well as Actos, DePuy, Risperdal and others. The Onder Law Firm has won more than $300 million in four talcum powder ovarian cancer lawsuits in St. Louis. Law firms throughout the nation often seek its experience and expertise on complex litigation.