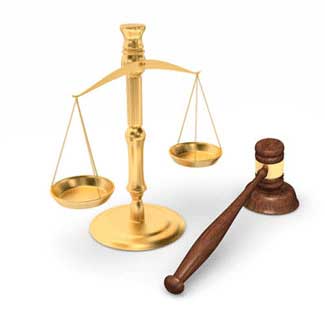 Takata Executives Knew of the Defective Airbags
Executives at Takata Corporation knew almost 20 years ago that their airbags were injuring people and chose to do nothing for over a decade
Thursday, March 29, 2018 - According to media sources such as the New York Times, CNN and others, three executives at the Takata Corporation have been charged with falsifying test data in order to hide the defects in its deadly airbags. The three have agreed to plead guilty to wire fraud and falsifying data. In December of 2016, a grand jury indicted Shinichi Tanaka, director of engineering, chief North American liaison Hideo Nakajima and chief of airbag inflator operations Tsuneo Chikaraishi. The indictment alleges that the three knew as early as the year 2000 that an inferior propellant used in the propellant canisters could ignite prematurely and the executives destroyed or falsified the data that proved this. Takata company whistleblowers have said that "cost considerations drove the decision" to replace the original safe accelerant. In the year 2000, Takata decided to replace Tetrazol, in airbag propellant containers with "ammonium nitrate" a less expensive yet highly volatile, unstable, and explosive compound.
When a Takata airbag malfunctions shards of metal are sent throughout the automobile cabin at the speed of one-twentieth of a second. Over 200 people have been severely injured, some with brain trauma as well as blindness and to date, 21 people are known to have been killed by the defective airbag. The first recorded death was in 2009 when Ashley Parham died after the airbag in her Honda Accord deployed due to a defective propellant cartridge, slashing her neck wide open and severing her carotid artery.
Over 40 million automobiles are affected by the Takata airbag recall, the largest recall in US history, however, millions of defective Takata airbags remain in vehicles on the highway today. US drivers are urged to check their vehicle's pin number on the web to see if theirs is one of the vehicles with Takata airbags installed and subject to the recall. Drivers should call their automobile dealer for specific recall information and to have the defective airbag replaced immediately which should be at no cost to the consumer. Early model Hondas, manufactured in between 2000 and 20015 are most likely to be at risk.
People that have been injured and the loved ones of those killed by the deadly airbag are suing Japan-based Takata for reimbursement of medical expenses, lost wages, pain, and suffering and punitive damages. The negligence of the company executives in covering up what they knew as early as 2002 prompted a $1 billion fine against the company. The fine, coupled with legal settlements, as well as the global recall of the device has brought Takata to the brink of bankruptcy, however, the company has set aside billions to cover legal costs.
If you have been injured or have had a loved one killed by a defective Takata airbag you may sue the company for reimbursement of medical expenses, lost wages, pain, and suffering and other related costs. Even if you have not been injured you can join a class action lawsuit for reimbursement of the costs and related inconvenience of having to submit your automobile for recall. National Takata Airbag Lawyers handling Takata airbag lawsuits are seasoned products liability litigators, pursuing justice on behalf of American families affected by the Takata airbag recall.
More Recent Takata Airbag Lawsuit News:
No-Cost, No-Obligation Takata Airbag Lawsuit Case Review
Onder, Shelton, O'Leary & Peterson, LLC is a St. Louis personal injury law firm handling serious injury and death claims across the country. Its mission is the pursuit of justice, no matter how complex the case or strenuous the effort. Onder, Shelton, O'Leary & Peterson has represented clients throughout the United States in pharmaceutical and medical device litigation such as Pradaxa, Lexapro and Yasmin/Yaz, where the firm's attorneys held significant leadership roles in the litigation, as well as Actos, DePuy, Risperdal and others. The Onder Law Firm has won more than $300 million in four talcum powder ovarian cancer lawsuits in St. Louis. Law firms throughout the nation often seek its experience and expertise on complex litigation.