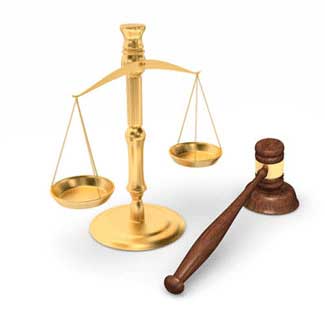 Ford Expands The Number of Vehicles Subject to the Takata Airbag Recall
The one million Ford vehicles added to the recall contain passenger-side deadly Takata airbags but no fatalities have as of yet been reported
Tuesday, January 8, 2019 - Ford has expanded the number of motor vehicles included in the Takata airbag recall by about one million vehicles in the United States and Canada over concerns about the deadly exploding airbag. This is the fourth expansion of the rolling recall and brings the total vehicles in the United States subject to the recall to 70 million. The recall is progressing in stages as there is a limit on the number of airbags that can be physically replaced at any one time. According to United Press International (UPI), no Ford vehicle subject to the recall has experienced a fatality due to the exploding airbag although "the (same) defective airbag inflators have previously exploded and spewed dangerous projectiles in other automobiles."
Ford stressed that the staggered vehicle recall began with the vehicles that contain Takata airbags that are most likely to cause injury or deaths or have already done so, and expanded to the least likely. Earlier this year, Ford placed several models of its vehicle on an urgent "Do Not Drive" list and offered dealerships monetary incentives when they actually replaced a customer's airbags. First on the list was the 2006 Ford Ranger Pickup as being the most dangerous. The company issued a $1000 incentive bonus for each Ford Ranger Pickup the dealership locates and repairs. Ford stated that the company is using all of the tools at their disposal to try to alleviate the problem. A Ford spokesperson said, "Our latest action includes offering $1,000 per vehicle to our dealers to take additional unprecedented measures to locate, account for and/or repair the remaining 2006 Rangers as soon as possible."
Ford also has set aside $300 million dollars for drivers of their vehicles that have not yet complied with the airbag recall, making replacement airbags available and compensating drivers that do comply with the recall as well as helping to compensate those injured by the exploding Takata airbag.
The vehicle included in the most recent Ford motor vehicle recall is the 2010 Ford Edge and 2010 Lincoln MKX vehicles built at Oakville Assembly Plant in Ontario, Canada, between Nov. 28, 2008, and July 12, 2010; 2010-2011 Ford Ranger pickup trucks built at Twin Cities between Aug. 14, 2008, and June 21, 2014; 2010-2012 Ford Fusion and Lincoln MKZ and 2010-2011 Mercury Milan vehicles built at Hermosillo Assembly Plant in Sonora, Mexico, between July 3, 2008, and July 29, 2012; and 2010-2014 Ford Mustang vehicles built at Flat Rock Assembly Plant in Michigan between June 8, 2009, and Dec. 16, 2011. The last additional recall of this size was when Mazda recalled 270,000 vehicles in the United States earlier in 2018. The Mazda recall included all 2003-2008 Mazda6, 2006-2007 Mazdaspeed6, and 2004 MPVs and certain 2005-2006 MPVs.
More Recent Takata Airbag Lawsuit News:
No-Cost, No-Obligation Takata Airbag Lawsuit Case Review
OnderLaw, LLC is a St. Louis personal injury law firm handling serious injury and death claims across the country. Its mission is the pursuit of justice, no matter how complex the case or strenuous the effort. The Onder Law Firm has represented clients throughout the United States in pharmaceutical and medical device litigation such as Pradaxa, Lexapro and Yasmin/Yaz, where the firm's attorneys held significant leadership roles in the litigation, as well as Actos, DePuy, Risperdal and others. The Onder Law Firm won $197 million in three talcum powder ovarian cancer lawsuits in St. Louis in 2016 and other law firms throughout the nation often seek its experience and expertise on complex litigation.