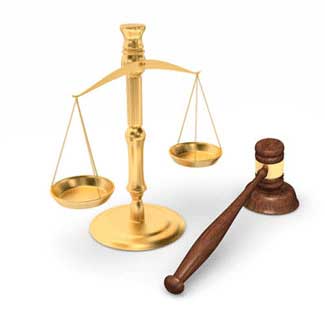 Automakers Are Starting to Pay Cash Incentives To Those Who Refer Takata Airbag Repair Business
So far only Toyota has signed on to the Carma Project but automakers are watching closely to see if the program succeeds
Monday, March 11, 2019 - Auto dealers have relied on direct mail primarily to contact millions of registered vehicle owners and explain to them that their car or truck contained the malfunctioning auto safety device and that they should call their dealership to make an appointment to come in. When direct mail fell short, auto dealers used email and posting on social media to try and contact people and convince them of the urgency. Some innovative companies such as Honda have taken to sending their representatives, armed with a smartphone app into the parking lots of malls and sporting events to take down vehicle identification numbers and issue a written request directly to the driver if their vehicle has been recalled. Regulators are now making a new proposal to pay cash incentives for every motor vehicle owner that comes in from a referral from a social media contact. The proposed payment is $55 for each family or friend referral that comes in to have their vehicle repaired. One website, the Carma Project will pay a person $5 just for going online to actually check to see if their vehicle is subject to the recall. Takata airbag injuries attorneys representing Takata airbag cases nationwide can advice on your rights and give you a free consultation if you or a family member have been injured by a Takata airbag.
It looks like around one-third of the 50 million or so motor vehicles under recall for having the deadly Takata airbag installed remain on the nation's highways. Government officials for the National Highway Traffic Safety Administration are at a loss as to how to convince owners of recall-affected motor vehicles to comply and bring their vehicle in for repair. It would appear that the NHTSA is completely unaware of laws that pertain to the millions of vehicle sitting on used-car dealer lots. No attempt has been made to target pre-owned car and truck dealerships to force them to comply with the recall and that lives are at risk. There is no federal law requiring used car dealers to comply with recalls nor are they required to tell their customers to do so
To get everyone up to speed, the largest automotive recall in US history has been underway for the last four years and requires drivers of vehicles equipped with airbags made by Takata of Japan to bring their car, truck or SUV to the nearest dealership for repair. The dealership will make a rental vehicle available to owners free of charge while the affected vehicle is under repaired. The Takata airbag's propellant chemical, ammonium nitrate, explodes erratically and unpredictably under conditions of high heat or humidity, and with greater velocity than is safe. The airbag deployment shatters the propellant canister into hundreds of razor-sharp pieces of shrapnel and fires the chards directly into the face and neck of the driver and passengers. There have been 25 deaths reported to date worldwide with 15 in the US alone. Drivers in the hotters southern US states are in the greatest risk.
More Recent Takata Airbag Lawsuit News:
No-Cost, No-Obligation Takata Airbag Lawsuit Case Review
OnderLaw, LLC is a St. Louis personal injury law firm handling serious injury and death claims across the country. Its mission is the pursuit of justice, no matter how complex the case or strenuous the effort. The Onder Law Firm has represented clients throughout the United States in pharmaceutical and medical device litigation such as Pradaxa, Lexapro and Yasmin/Yaz, where the firm's attorneys held significant leadership roles in the litigation, as well as Actos, DePuy, Risperdal and others. The Onder Law Firm won $197 million in three talcum powder ovarian cancer lawsuits in St. Louis in 2016 and other law firms throughout the nation often seek its experience and expertise on complex litigation.