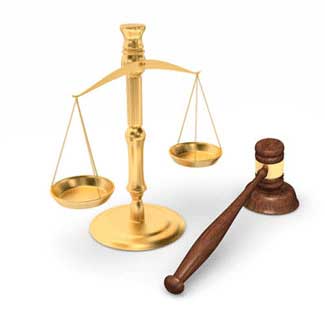 Takata Corporation Airbag Lawsuits
There are a number of legal remedies available for people who drive a vehicle installed with a Takata airbag.
Monday, March 26, 2018 - If you have been injured or have a loved one who has been killed as a result of a malfunctioning airbag, you may pursue "fair and equitable compensation" for the damages that you have suffered. Plaintiffs can be reimbursed for medical expenses, lost wages, pain, and suffering, as well as punitive damages, levied against the company for their blatant negligence. Executives at Takata have been found to be negligent in failing to report what they knew as early as the year 2002 regarding the deadly threat their airbags presented. As a result individual and class action lawsuits are being filed against them.
You may be eligible to join a class action lawsuit to recover the costs associated with your auto's recall even if you have not been injured. People who own one of the millions of vehicles that have the Takata airbag installed experience the costs and inconveniences of having to comply with the vehicle recall and may join the class action lawsuit.
One such class-action lawsuit covering about 16 million vehicles made by Toyota, BMW, Subaru, and Mazda Motors was recently settled for $553 million dollars. This verdict does not include the thousands of personal injury and property damage lawsuits that are pending or currently underway. Experts say that when all is said and done, Takata will be facing over $24 billion in fines, settlements, and verdicts. To date, Toyota has paid out $278 million, BMW $13 million, Subaru $68 million, and Mazda has spent $75 million. Class action lawsuits are pending against Ford, Honda, and Nissan.
The Takata airbag recall is the largest in US history covering more than 42 million and affecting virtually every automaker worldwide. The Takata airbag death count is currently 21 but that number could be just a fraction of those who have died from the deadly airbag.
Takata executives are being held accountable for their negligence in not only failing to warn consumers of the dangers their airbags presented but also for falsifying test data to deceive government regulators. Three high-level executives at Takata face heavy fines for their negligence. Personal injury and wrongful death lawsuits against Takata are proceeding in all 50 US states as injured parties seek to hold them accountable for their actions. The company has already paid fine to the US government in the amount of over $1 billion for their fraudulent negligence. It was not until 2014 did the company officially issue a worldwide recall of the airbags, over a decade after they were aware of the problem.
If you have driving an automobile that was manufactured between 2002 and 2015 you should find out if it presents a Takata airbag risk by entering your vehicle identification number (VIN) into an online database or by calling your automotive dealer. Replacing the vehicle's defective Takata airbag should be done at no cost.
More Recent Takata Airbag Lawsuit News:
No-Cost, No-Obligation Takata Airbag Lawsuit Case Review
Onder, Shelton, O'Leary & Peterson, LLC is a St. Louis personal injury law firm handling serious injury and death claims across the country. Its mission is the pursuit of justice, no matter how complex the case or strenuous the effort. Onder, Shelton, O'Leary & Peterson has represented clients throughout the United States in pharmaceutical and medical device litigation such as Pradaxa, Lexapro and Yasmin/Yaz, where the firm's attorneys held significant leadership roles in the litigation, as well as Actos, DePuy, Risperdal and others. The Onder Law Firm has won more than $300 million in four talcum powder ovarian cancer lawsuits in St. Louis. Law firms throughout the nation often seek its experience and expertise on complex litigation.