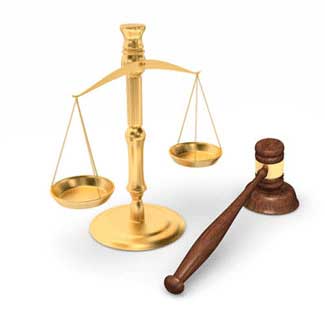 The Twenty-Fifth Takata Airbag Death Has Been Reported
Serious injuries and deaths continue as if nothing at all has been done due to recall the millions of Takata airbags still on the road throughout the world
Wednesday, September 19, 2018 - Although it has been years since the US government initiated the Takata airbag motor vehicle recall, the problem stands today as great as ever. People driving trucks, pickups, and automobiles that have the exploding Takata airbag factory installed have all but ignored warnings that some say have not been stern enough and as a result are putting their lives and the lives of their passengers in grave danger. Millions of motorists have not as of yet complied and turned their vehicles into their dealer to have the airbags replaced. As of yesterday, twenty-four people that we know of have been killed and hundreds injured from metal shards shot throughout the passenger cabin simultaneously with the airbag's instantaneous deployment. Today, a 25th death was reported, this time in Australia.
According to www.9news.com.au, "Huy Neng Ngo, 58, died minutes after a "relatively minor collision" in Cabramatta Australia on July 13, 2017, when the airbag activated and flung a piece of metal at his neck, the NSW Coroners Court was told today." Such a death is common for Takata airbag victims as most victims have bled to death from having their carotid artery severed by Takata shrapnel as was the case here. Ironically Ngo was aware of the recall and was scheduled with his dealership to have the airbags replaced in a day or two. Lawyers for Ngo are concerned that their client was not made sufficiently aware of the grave dangers that the exploding airbags present, and for those who still have questions, an explanation might be in order.
To begin with, Takata, once the world's largest airbag manufacturer, was reportedly pressured by the automotive industry, in general, to cut the cost of their airbags or risk losing the business to a cheaper alternative. To do so meant changing the airbag's propellant chemical, the expensive yet stable and reliable Tetrazole, with a cheaper and more volatile alternative called ammonium nitrate. Engineers were immediately aware of ammonium nitrate's potential to cause the airbag's malfunctioning and alerted Takata executives who deliberately chose to do nothing. Ammonium nitrate explodes more easily, sometimes due to environmental conditions such as high heat and humidity, and with a greater force that shatters its metal canister into razor-sharp shards propelling them into the face, head, neck and upper torso of the driver and passengers with the force of a WWII hand grenade. Those injured by the exploding Takata airbag report losing one or both eyes, teeth, broken facial bones, fractured jaws, broken necks, concussions and a host of permanent, debilitating traumatic brain injuries. Many Takata airbag victims are talking with Takata airbag lawyers to see if they qualify to file a claim against Takata and the maker of their automobile who may have also been negligent in failing to warn consumers of the risks of Takata airbags.
More Recent Takata Airbag Lawsuit News:
No-Cost, No-Obligation Takata Airbag Lawsuit Case Review
Onder, Shelton, O'Leary & Peterson, LLC is a St. Louis personal injury law firm handling serious injury and death claims across the country. Its mission is the pursuit of justice, no matter how complex the case or strenuous the effort. Onder, Shelton, O'Leary & Peterson has represented clients throughout the United States in pharmaceutical and medical device litigation such as Pradaxa, Lexapro and Yasmin/Yaz, where the firm's attorneys held significant leadership roles in the litigation, as well as Actos, DePuy, Risperdal and others. The Onder Law Firm has won more than $300 million in four talcum powder ovarian cancer lawsuits in St. Louis. Law firms throughout the nation often seek its experience and expertise on complex litigation.