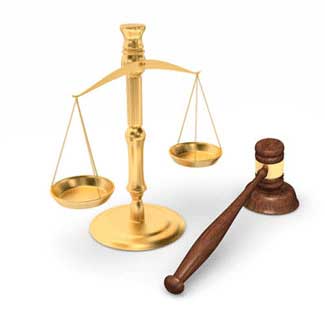 Automakers Knew of Defective Takata Airbags Back in 2003
Lawyers for a class action lawsuit currently underway in Miami, Florida claim they have proof that several major automakers knew about the defective Takata airbag as early as 2003 and covered it up
Monday, June 25, 2018 - If you have been severely injured or have had a loved one killed by a faulty, malfunctioning Takata airbag, you may be outraged by the company's negligence. Three Takata executives were indicted and charged with tampering with test data that showed that the ammonium nitrate in the airbag propellant canisters could explode with a force sufficient to shatter the metal canister into razor-sharp shards and send it like a grenade throughout the vehicle's passenger cabin. Those seeking reimbursement for their damages may also be angered by the fact that Takata has recently been forced to declare bankruptcy due to the enormous cost of the largest motor vehicle recall in US history, lawsuits, and government fines. (1) Takata has been acquired by a Chinese company. While actually receiving reimbursement and punitive damages from the now-defunct Takata Corporation may be a lost cause, those seeking damages may be able to file a claim against the manufacturer of their automobile.
According to the Japan Times, major automobile makers such as General Motors, Fiat Chrysler, Volkswagen and Mercedes Benz "all knew of problems with dangerous exploding Takata airbag inflators years before issuing recalls, according to three class-action lawsuits filed Wednesday with the federal court in Miami." Internal company memos uncovered in other trials indicated that the automakers knew of the defects in the airbag propellant canister fluid with General Motors expressing concern way back in 2003. Documents revealed also show that automakers not only knew of the defective propellant but chose Takata for the lower prices charged for their airbags. The Takata airbag lawsuit currently underway claims that a driver was blinded in one eye by a defective Takata canister and that the automaker, General Motors, covered up its knowledge that unstable and volatile ammonium nitrate was the cause. (2)
Ammonium nitrate is widely believed to be the cause of the severity of the chemical explosions that shatter the propellant canisters and cause injury and death. Ammonium nitrate is less expensive than Tetrazole, the previous propellant chemical, and indeed less stable. Ammonium nitrate has been shown to degrade due to environmental conditions such as high heat and humidity, and South Florida drivers are at the highest risk. Those who have suffered from the exploding Takata airbag canister have reported losing an eye, blindness, broken noses and facial fractures, severe facial lacerations, fractured skulls, broken teeth, whiplash, concussions and traumatic brain injuries. In addition, 23 deaths have been reported from having a metal shard from an exploded Takata airbag canister severe the carotid artery in the neck causing the victim to bleed to death.
All drivers are urged to visit the website for the National Highway Traffic and Safety Administration and enter their vehicle identification number found on their registration to see if their vehicle is subject to the Takata airbag recall. If so their life and the lives of their loved ones could be in grave danger from the malfunctioning Takata airbag.
(1) http://www.latimes.com/business/autos/la-fi-hy-takata-settlement-20180222-story.html
More Recent Takata Airbag Lawsuit News:
No-Cost, No-Obligation Takata Airbag Lawsuit Case Review
Onder, Shelton, O'Leary & Peterson, LLC is a St. Louis personal injury law firm handling serious injury and death claims across the country. Its mission is the pursuit of justice, no matter how complex the case or strenuous the effort. Onder, Shelton, O'Leary & Peterson has represented clients throughout the United States in pharmaceutical and medical device litigation such as Pradaxa, Lexapro and Yasmin/Yaz, where the firm's attorneys held significant leadership roles in the litigation, as well as Actos, DePuy, Risperdal and others. The Onder Law Firm has won more than $300 million in four talcum powder ovarian cancer lawsuits in St. Louis. Law firms throughout the nation often seek its experience and expertise on complex litigation.