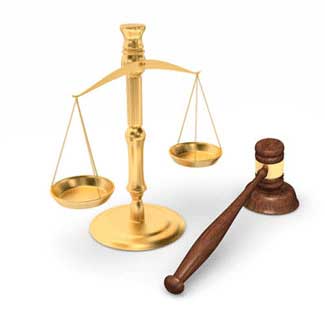 Takata Airbag Malfunction and Who Can Sue
Airbags intended to guard drivers and passengers against accidents have proven to be faulty and dangerous with Takaka vehicle airbag makers
Monday, June 12, 2017 - The Takata airbag malfunction vehicle recall is the largest recall in US history affecting millions of vehicles made by 19 different automobile manufacturers. Takata airbags manufactured and installed in US vehicles made by major automobile manufacturers such as BMW, General Motors, Chrysler, Ford, Honda and others between the years 2002 and 2015 have been found to explode, sending metal shrapnel throughout the passenger cabin of the automobiles, severely injuring and even killing occupants including passengers of the vehicle. While sold to consumers as a life-savings innovation, Takata airbags have proven to be as dangerous and deadly as the injuries from automobile accidents they were intended to guard against.
Causes of the Airbag Malfunction
The cause of the Takata airbag malfunction has been linked to the ammonium nitrate-based propellant cartridge that is designed to discharge on impact in an auto accident. In 2001, Takata replaced Tetrazole, an effective yet expensive propellant, with the cheaper ammonium nitrate propellant in order to cut costs. The propellant wafers inside the newer cartridge have been found to ignite due to environmental moisture, high temperatures and aging sending metal shards from the propellant's casing throughout the passenger cabin with shotgun-like velocity. As a result of being struck in the face, neck, and chest by the metal shards drivers and passengers in automobiles equipped with the Tanaka airbags have experienced fractured skulls, concussions, severe laceration, blindness, whiplash, recurring headaches and other serious injuries of the head, neck, and spine. There have been 11 deaths and over 200 serious injuries reported from the accidental deployment and malfunction of the Takata airbag.
Who Can Sue
If you have been injured or have had a loved one killed, you may be able to file a personal injury or wrongful death lawsuit against the manufacturer of the airbags Takata, as well as against the automobile companies including Honda Motor Company, that have been negligent in offering these deadly devices to an unsuspecting public. People around the world have filed individual and class action lawsuits for compensation of medical expenses past and future, lost wages and income, pain and suffering and other related damages. Knowing that a tsunami of lawsuits is coming from having put millions of American's lives at risk for over a decade, companies have set aside billions of dollars in contingency funds to compensate the victims of their negligence.
It has been proven that for more than a decade, executives of Takata were aware, not only of the defects and the malfunctioning of their airbags but also of the injuries and deaths they were causing. Takata company executives ignored the injuries and deaths as well as the findings of US Department of Justice and National Highway and Traffic Safety Administration investigation, the outcomes of Takata airbag litigation and investigative media in newspapers, magazines, and on the internet.
Experienced Takata Airbag Lawyers
Our Takata Airbag Recall search can help you determine if your vehicle is one of the Takata airbag vehicles in the recall. Our Takata airbag attorneys are knowledgeable and experienced personal injury and wrongful death advocates and provide a zealous representation to provide clients with the compensation that they deserve. Our firm works on a contingency basis and there is no fee unless we collect.
More Recent Takata Airbag Lawsuit News:
No-Cost, No-Obligation Takata Airbag Lawsuit Case Review
Onder, Shelton, O'Leary & Peterson, LLC is a St. Louis personal injury law firm handling serious injury and death claims across the country. Its mission is the pursuit of justice, no matter how complex the case or strenuous the effort. Onder, Shelton, O'Leary & Peterson has represented clients throughout the United States in pharmaceutical and medical device litigation such as Pradaxa, Lexapro and Yasmin/Yaz, where the firm's attorneys held significant leadership roles in the litigation, as well as Actos, DePuy, Risperdal and others. The Onder Law Firm has won more than $300 million in four talcum powder ovarian cancer lawsuits in St. Louis. Law firms throughout the nation often seek its experience and expertise on complex litigation.