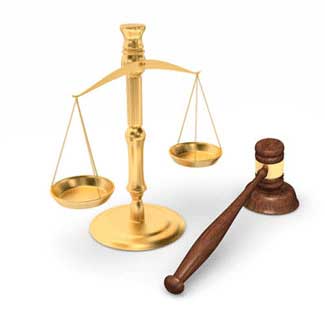 Takata Airbag Deaths May be Underestimated
Minor fender-bender traffic accidents are causing injuries that could only be attributed to high-speed collision and leaving first responders baffled
Monday, August 13, 2018 - Three Takata executives have pleaded guilty and paid a fine of $1 billion to the US Department of Justice for falsifying test data that showed that ammonium nitrate degrades and becomes unstable due to extremes in heat and humidity, explode with a five great enough to shatter its propellant canister, and kill or maim the vehicle's driver and occupants. As a result of Takata's negligence, drivers in the warmer and more humid climates of South Florida have experienced the most airbag fatalities and serious injuries. South Floridians are at the greatest risk for severe injury and death from the malfunctioning Takata airbag. Those injured or the estates of people that have been killed are hiring Takata airbag lawyers, experienced in Takata airbag litigation, and filing a claim for compensation as well as to hold Takata and the automobile's manufacturer accountable for their negligence.
One such case was filed by a South Florida man who, in addition to citing Takata's negligence, also insists that he never received a recall notice from his Honda auto dealership. The man is suing both Takata and Honda for covering up what they knew about the faulty airbag. The Florida man received severe lacerations to his face and neck and almost bled to death as a result of a relatively minor traffic accident that occurred on March 13, 2017. His Takata airbag exploded on impact sending shrapnel throughout the passenger cabin of his vehicle.
The death and serious injury toll attributed to the malfunctioning Takata airbag stands at 24 dead and around 300 injured but those numbers could be considerably higher. Drivers and passengers unlucky enough to be involved in a relatively minor accident receive injuries so severe that they are sometimes mistaken for homicide victims. According to www.legalexaminer.com, "In 2013, for example, another individual was driving his 2002 Acura TL in California when he accidentally struck a wall. The collision was described as minor, but the Takata airbag exploded. The rupture blasted small pieces of metal and plastic straight at the driver's face. He did not survive the injuries." Another fatality was recorded in Florida to a woman whose vehicle merely tapped a parked car, number in a parking lot, triggering the airbag. The woman bled to death from a severed carotid artery. Local police actually initiated a homicide investigation before it became evident that the faulty Takata airbag was to blame.
Those who are filing claims against Takata and the automobile's manufacturer cite a concerted effort on behalf of the automobile industry to force Takata to bring down the cost of their airbags or be put out of the global auto market. Trials in progress are citing documents that show that auto manufacturers initiate the cost-cutting measures that led to the replacement of Tetrazole with the unstable and combustible ammonium nitrate. A New York Times article states that lawyers claim "At least four automakers knew for years that Takata's airbags were dangerous and could rupture violently but continued to use those airbags in their vehicles to save on costs."
More Recent Takata Airbag Lawsuit News:
No-Cost, No-Obligation Takata Airbag Lawsuit Case Review
Onder, Shelton, O'Leary & Peterson, LLC is a St. Louis personal injury law firm handling serious injury and death claims across the country. Its mission is the pursuit of justice, no matter how complex the case or strenuous the effort. Onder, Shelton, O'Leary & Peterson has represented clients throughout the United States in pharmaceutical and medical device litigation such as Pradaxa, Lexapro and Yasmin/Yaz, where the firm's attorneys held significant leadership roles in the litigation, as well as Actos, DePuy, Risperdal and others. The Onder Law Firm has won more than $300 million in four talcum powder ovarian cancer lawsuits in St. Louis. Law firms throughout the nation often seek its experience and expertise on complex litigation.