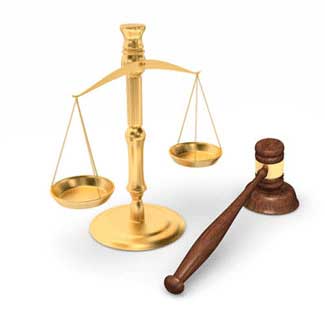 Takata Defective Airbag Vehicle Recall Update
Information on the status of the Takata defective airbag vehicle recall, company fines, driver and passenger injuries and more
Tuesday, April 10, 2018 - There are many facets of The Takata exploding airbag scandal that affect millions of individuals both in the US and worldwide. First of all, the 40 million automobile recall is the largest consumer product recall in US history. The recall which started in 2008 could take another 5-10 years to complete and could affect up to 80 million vehicles. Second, three former Takata executives face criminal charges after they were indicted for their various roles in lying and covering up the what they knew. Third, as a result of their negligence, Takata was fined $1 billion dollars by the US Justice Department, money that will be used largely to compensate automakers for their expenses incurred to reinstall new, safe airbags.
The reason why US government officials are adamant about having all of the affected vehicles recalled is the potential for severe injuries and even death caused by the defective device. When a Takata airbag deploys, either from a collision or as the result of environmental conditions, metal shards explode into the cabin of the vehicle in grenade-like fashion. To date, there are over 20 known deaths due to the Takata airbag and hundreds of serious injuries that include blindness, concussions, traumatic brain injuries, broken noses and facial bones, broken jaws and loss of teeth, broken necks and bruised throats, broken arms, broken and bruised ribs, and dislocated shoulders. In almost all cases severe lacerations to the face and neck have occurred to the driver and passengers in the car. Several people have been blinded in or completely lost an eye to the airbag's propellant canister exploding and sending sharp metal shrapnel through the passenger cabin at the speed of 1/20th of a second. Many people injured call a Takata airbag lawyer to hold the company financially responsible for their negligence.
Takata Airbag Vehicle Recall
According to the National Highway Traffic Safety Administration, millions of Americans are still at risk because less than half of the defective Takata airbag inflators have been replaced to date. If you own a vehicle manufactured between 2002 and 2015 go to www.safercar.gov and enter your Vehicle ID Number (VIN), into the recall look-up tool to see if your vehicle needs its airbags replaced if you have not already done so. The bulk of the $1 billion-dollar fine, approximately $850 million, is being allocated to over 34 automobile manufacturer dealers on the local level to help them with the expenses they incur to get the owners of the affected vehicles to come in and have their airbags replaced.
Three Takata Executive Charged
Three Takata executives, Shinichi Tanaka, Hideo Nakajima and Tsuneo Chikaraishi, were charged with wire fraud and providing false data for their role in covering up and falsifying airbag test data in order to conceal the defect in the propellant canisters. US prosecutors charged that the three Takata executives knew as early as the year 2000 of the explosion threat posed by the defective metal propellant canisters and protected the company instead of the public. To that end, Takata executives manipulated test data for 15 years. If you have been injured or have had a loved one killed by the deployment of a defective Takata airbag you may qualify to file a defective Takata airbag lawsuit .
More Recent Takata Airbag Lawsuit News:
No-Cost, No-Obligation Takata Airbag Lawsuit Case Review
Onder, Shelton, O'Leary & Peterson, LLC is a St. Louis personal injury law firm handling serious injury and death claims across the country. Its mission is the pursuit of justice, no matter how complex the case or strenuous the effort. Onder, Shelton, O'Leary & Peterson has represented clients throughout the United States in pharmaceutical and medical device litigation such as Pradaxa, Lexapro and Yasmin/Yaz, where the firm's attorneys held significant leadership roles in the litigation, as well as Actos, DePuy, Risperdal and others. The Onder Law Firm has won more than $300 million in four talcum powder ovarian cancer lawsuits in St. Louis. Law firms throughout the nation often seek its experience and expertise on complex litigation.