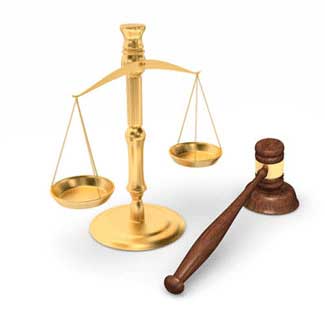 Takata Airbag Recall's Mixed Results
Replacing tens of millions of airbags takes time and it may be unrealistic to expect it to be done in just a few short years
Tuesday, February 5, 2019 - The Takata airbag rolling recall, the largest in history is seen as having mixed results globally, largely due to manufacturers and government agencies failing to communicate the urgency of the recall to drivers. Australia is one country that is having a great deal of difficulty contacting and convincing drivers to bring their vehicles in to be repaired. According to Australia's Triple M.com, "Almost one million cars fitted with potentially deadly Takata airbags remain on Australian roads, a year after they were recalled, and about 2.8 million have been replaced since manufacturers February 2018. This leaves almost one million airbags in cars that are traveling the road. 8000 of the vehicles are on Australia's urgent do not drive list. Takata airbags recall attorneys helping families and people injured by the exploding Takata airbags offer a no obligation free consultation.
The good news is that in the United States, Takata airbag repair rates increased by 30% in 2018 according to the National Highway Traffic and Safety Administration (NHTSA). The US recall efforts have been focused in the higher-risk areas of south and particularly South Florida where the environmental conditions of high heat and humidity make Takata airbags much more likely to explode and to do so with more force than the device's mechanics can handle.
The last couple of years have been deadly for drivers of motor vehicles equipped with the exploding Takata airbag. Hundreds of motorists were injured and several died as a result of being hit with shrapnel from the airbag's shattered propellant canister. Overall around 25 people have died and hundreds have been seriously injured including blinded, by the faulty device. The number of dead and injured could be much higher as first responding medical teams may mistake the exploding airbag's injuries as an assault, attempted robbery, or even a homicide. Many times a driver in a minor collision with another vehicle walk away without a scratch while the driver of the Takata airbag vehicle is gruesomely maimed.
One such accident occurred last year in Australia killing a 58-year old driver. The coroner determined that the likely cause of death was being struck in the neck by "corroded high-speed shrapnel expelled from the casing during airbag deployment," severing the man's carotid artery and causing him to bleed to death. The occupants of the other vehicle were treated at the scene for minor injuries. The deceased was driving a Honda CR-V, one of the most heavily recalled vehicles in the world. In addition to those that have died, others have suffered extreme lacerations from one to six inches long and up to an inch deep from the razor-sharp shrapnel hitting a driver in the face, neck or chest.
Overall around one-half of all Takata airbag vehicle owners have complied with the Takata airbag replacement recall leaving millions of people at risk of instantaneous and catastrophic injury. The recall has been staggered throughout 2020 as manufacturers have had difficulty producing the millions of new airbags need to keep up with the recall's demand. If you are driving a vehicle made from 2001 to 2015 and have not as of yet had its airbags replaced, you should visit the NHTSA website immediately to see if your car or truck is affected.
More Recent Takata Airbag Lawsuit News:
No-Cost, No-Obligation Takata Airbag Lawsuit Case Review
OnderLaw, LLC is a St. Louis personal injury law firm handling serious injury and death claims across the country. Its mission is the pursuit of justice, no matter how complex the case or strenuous the effort. The Onder Law Firm has represented clients throughout the United States in pharmaceutical and medical device litigation such as Pradaxa, Lexapro and Yasmin/Yaz, where the firm's attorneys held significant leadership roles in the litigation, as well as Actos, DePuy, Risperdal and others. The Onder Law Firm won $197 million in three talcum powder ovarian cancer lawsuits in St. Louis in 2016 and other law firms throughout the nation often seek its experience and expertise on complex litigation.