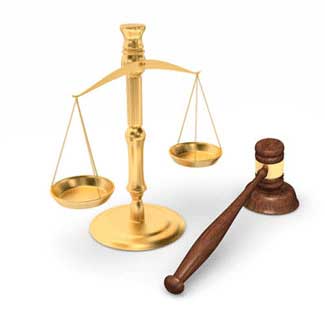 Takata Airbag Vehicle Recall Going Too Slowly For Some
Everyone must do their part using social media to inform the public that the largest motor vehicle recall in US history is currently underway
Wednesday, June 6, 2018 - The largest-ever recall of motor vehicles in US history is currently underway. The recall affects more than 50 million vehicles purchased between the years 2002 and 2015 manufactured by virtually every major automobile company including but not limited to Honda Motors, Toyota, Mitsubishi, Nissan, BMW, Chrysler, Ford, and General Motors, to name just a few. To date only around one-half of the vehicles have complied with the recall and tens of millions of drivers and passengers are still at risk. Exploding Takata airbags injuries reported over 200 people injured and killed at least 22. At the time of this writing, a 23rd person was reported to have been killed from a malfunctioning Takata airbag.
If this is the first time you are reading about the Takata airbag recall, you probably want to know why your vehicle might be included. For over a decade, millions of cars and pickup trucks were equipped with airbags made by Takata Inc., a Japan company, to safeguard the driver, passenger, and all those in the vehicle. For years all went well and the airbags worked as one would expect, deploying in 1/20th of a second upon impact in a collision and saving thousands of lives. Years ago, however, Takata executives made the decision to change the chemical used in the explosive canister that deploys the airbag from the safe Tetrazole to the cheaper, unstable and more explosive ammonium nitrate. As a result, the canisters will explode not only due to the slightest impact such as tapping on the front bumper but also because of changes in heat and humidity in the environment. The severity of the explosion shatters the metal propellant canister into razor-sharp shards and sends them like a hand grenade through the passenger cabin of the automobile. Twenty-two deaths are known to have been caused by bleeding to death from a severed carotid artery. Injuries include blindness, losing one or both eyes, broken facial bones and teeth, severe lacerations, whiplash, broken necks, concussions and traumatic brain injuries.
Drivers and passengers that have been injured and the loved ones of those killed by malfunctioning Takata airbags have hired Takata airbag lawyers and filed a personal injury or wrongful death claim against the company claiming fraud and negligence. Three Takata executives were indicted when it became known that they knew that ammonium nitrate was a substandard propellant yet continued to use the chemical to save money and increase the company's profits. Takata was fined $1 billion dollars by the US Department of Justice most of which will be given to automobile dealers to create mobile Takata airbag teams to go out to a vehicle owner's home to replace the Takata airbags in their parked vehicle.
For the latest information on whether your vehicle has Takata airbags installed and exactly what you should do, visit the website for The National Highway and Traffic Safety Administration. Have your Vehicle Identification Number ready which can be found on your vehicle registration card in the glove box. In addition, copy and paste this article to your Facebook page to alert family and friends who may not be aware that their lives may be in grave danger from an exploding Takata airbag.
More Recent Takata Airbag Lawsuit News:
No-Cost, No-Obligation Takata Airbag Lawsuit Case Review
Onder, Shelton, O'Leary & Peterson, LLC is a St. Louis personal injury law firm handling serious injury and death claims across the country. Its mission is the pursuit of justice, no matter how complex the case or strenuous the effort. Onder, Shelton, O'Leary & Peterson has represented clients throughout the United States in pharmaceutical and medical device litigation such as Pradaxa, Lexapro and Yasmin/Yaz, where the firm's attorneys held significant leadership roles in the litigation, as well as Actos, DePuy, Risperdal and others. The Onder Law Firm has won more than $300 million in four talcum powder ovarian cancer lawsuits in St. Louis. Law firms throughout the nation often seek its experience and expertise on complex litigation.