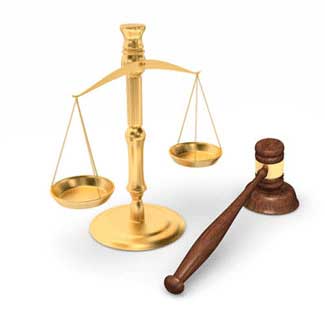 Takata Executives Indicted for Falsifying or Discarding the Damaging Information
Takata airbag malfunction vehicle recall continues to grow due to a flaw in propellant cartridges that explode
Monday, June 5, 2017 - By now, most people are aware not only of the Takata airbag malfunction vehicle recall but also about the fact that they can sue the Takata Corporation, manufacturers of the faulty airbag, for negligence. What may come as a shock and surprise to most, however, is the extent of corruption and coverup that Takata Corporation executives engaged in to protect the company, their brand and ultimately the hundreds of millions of dollars in profits that the Takata airbag company reaped.In January 2017, three Takata executives were indicted and face criminal charges with respect to their collusion and cover-up of the dangers of Takata airbags. A recent New York Times article elaborated the charges.
The three executives, executive officer Shinichi Tanaka, director of engineering and chief North American liaison Hideo Nakajima and chief of airbag inflator operations Tsuneo Chikaraishi, were indicted in December 2016 by a grand jury having allegedly tampered with test data attempting to hide flaws in the Takata airbag, manufactured and sold by the tens of millions in the United States and worldwide. Takata pleaded guilty to wire fraud and agreed to pay the U.S. government $1 billion in fines. The indictment claims that as early as 2000 the three named executives knew of the flaw in propellant cartridges that explode and send sharp, metal shrapnel at a speed of one-twentieth of a second into the face, head, neck and torso of the driver and passengers of the vehicles equipped with their airbags, and that they routinely falsified or discarded the damaging information.
Problems for the company began to occur in 2000 when Takata decided to replace a more expensive accelerant within the propellant containers with "ammonium nitrate" a less expensive compound but one that is highly more volatile, unstable, and explosive. Takata company engineers have been quoted in the New York Times as having said that "cost considerations drove the decision" to replace the original safe accelerant.
To date, there have been 11 deaths and over 200 serious injuries reported due to Takata airbag malfunctions. The resultant vehicle recall is the largest in US history affecting over 40 million motor vehicles. Everyone that drives should check to see if their car has an airbag system manufactured by Takata installed and know what to do about it. The first step is to call your local automotive dealer to see whether or not your vehicle is affected by the recall and if so, immediately schedule an appointment to have the airbags replaced. The replacement should be free of charge. Nearly everyone who drives a car or truck is at risk, however, those driving a Honda made in 2001 to 2003 are most at risk.
If you have been injured or have had a loved one killed as a result of an exploding Takata airbag you can join the legions of people just like yourself that are suing the Takata company for their negligence. You may file a personal injury or wrongful death lawsuit and claim compensation for the past, present and future medical expenses, lost wages, pain and suffering and any other expense related to your accident. The personal injury and wrongful death attorneys at Onder Law have won over $300 million for clients that have been injured or died as a result of the negligence of large corporations. The Onder Law Firm works on a contingency basis so there are no legal fees unless we collect. Call us so we can examine your circumstances and determine whether or not you have a case.
More Recent Takata Airbag Lawsuit News:
No-Cost, No-Obligation Takata Airbag Lawsuit Case Review
Onder, Shelton, O'Leary & Peterson, LLC is a St. Louis personal injury law firm handling serious injury and death claims across the country. Its mission is the pursuit of justice, no matter how complex the case or strenuous the effort. Onder, Shelton, O'Leary & Peterson has represented clients throughout the United States in pharmaceutical and medical device litigation such as Pradaxa, Lexapro and Yasmin/Yaz, where the firm's attorneys held significant leadership roles in the litigation, as well as Actos, DePuy, Risperdal and others. The Onder Law Firm has won more than $300 million in four talcum powder ovarian cancer lawsuits in St. Louis. Law firms throughout the nation often seek its experience and expertise on complex litigation.