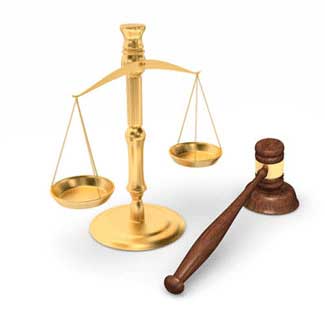 Exploding Takata Airbag Canisters Causes Injuries and Death
Takata airbag propellant canisters that malfunctioned and exploded have caused gun shots like wounds due to grenade-like shrapnel directly into the driver or passengers body
Monday, June 19, 2017 - Nineteen different automobile manufacturers such as BMW, General Motors, Chrysler, Ford, Honda, and others have been forced to issue recalls of their vehicles that were equipped with a defective airbag safety device which has caused hundreds of severe permanent injuries and to date eleven known deaths. The Takata airbag malfunction vehicle recall is the largest recall in US history affecting millions of vehicles. The compressed air canisters responsible for violently inflating an airbag in one-twentieth of a second have been found to explode when activated, sending grenade-like shrapnel directly into the face, eyes, head, neck, and chest of the driver and passengers of the automobile. Airbags were designed to save lives not kill and maim people. Takata airbags have proven to be more dangerous and deadly than the injuries from automobile accidents themselves.
Types of Injuries from Exploding Takata Airbag Canisters
Injuries caused by exploding airbags and shrapnel from the propellant canisters can be so severe that police and first responders to the scene of an accident sometimes think that the occupants of the car have been shot or stabbed by an assailant. Two Takata airbag malfunction victims Hai Ming Xu and Hai Ming Xu were thought to be have been shot and stabbed in the face, neck, and shoulders, not merely victims of an auto accident. One of these accidents occurred when the airbag deployed from a minor collision with a retaining wall her vehicle was still in the parking lot. The police were so certain a battery had occurred that they issued a "person of interest" report looking for a suspect. Metal and plastic fragments from the propellant canisters that malfunctioned and exploded severed major arteries in the woman's neck. There have been eleven fatalities so far due to the Takata airbag malfunction and hundreds of injuries, many to the eyes, permanently impairing or blinding the victim.
One victim claimed that the Takata airbags deployed while she was stopped at a stop light and that propellant canister shrapnel severed the carotid artery in her neck. As a result of the malfunction, she has had strokes leading to brain damage.
Air Force Lt. Stephanie Erdman was blinded in one eye when shrapnel from the Takata airbag stabbed her in the right eye, embedding itself until surgeons could remove it. The impact also fractured her nasal bone. In a separate accident, a woman reported that her trachea was punctured by shrapnel from the exploding canisters.
A Buffalo New York police officer was hospitalized with what was originally thought were gunshot wounds to the face and head, but now are believed to have been from metal shards of an exploding Takata airbag. Airbags deploy in one-twentieth of a second and the sound of the deploying airbag was mistaken for a gunshot, the shrapnel mistaken for shotgun pellets.
If you have been injured in an automobile accident from a defective Takata airbag, or have a loved one who has been killed, you have the right to sue the company for damages. Takata airbag personal injury and wrongful death attorneys at The Onder Law Firm work on a contingency basis in Takata injury claims. There are no legal fees unless we win compensation on your behalf. Take advantage of a free consultation by contacting The Onder Law Firm today. One of our Takata lawyers will speak with you to discuss your case and answer your questions.
More Recent Takata Airbag Lawsuit News:
No-Cost, No-Obligation Takata Airbag Lawsuit Case Review
Onder, Shelton, O'Leary & Peterson, LLC is a St. Louis personal injury law firm handling serious injury and death claims across the country. Its mission is the pursuit of justice, no matter how complex the case or strenuous the effort. Onder, Shelton, O'Leary & Peterson has represented clients throughout the United States in pharmaceutical and medical device litigation such as Pradaxa, Lexapro and Yasmin/Yaz, where the firm's attorneys held significant leadership roles in the litigation, as well as Actos, DePuy, Risperdal and others. The Onder Law Firm has won more than $300 million in four talcum powder ovarian cancer lawsuits in St. Louis. Law firms throughout the nation often seek its experience and expertise on complex litigation.