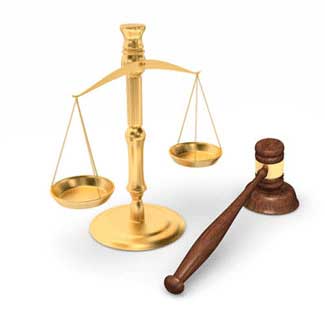 Highlights of The Takata Airbag Recall
The scope of the Takata airbag recall is ever-changing and expanding throughout the world
Monday, August 27, 2018 - The largest motor vehicle recall in history is currently underway. Drivers of virtually every make or model of vehicle are encouraged to go online and see if their vehicle is subject to recall due to the exploding Takata airbag. Industry watchdog Consumer Reports has found that "the recall has tripled in size over the past year. It is expected that the inflator recall will impact more than 37 million vehicles in the U.S., involving 49.5 million inflators." Drivers of every make and model of vehicle manufactured since the year 2001 can check www.nhtsa.gov to see if their vehicle is subject to the recall. If your vehicle is one of the ones affected by the recall you are urged to immediately park your vehicle and do not drive it again.
Takata Airbag Deaths and Injuries
Drivers and passengers of vehicles equipped with Takata airbags are in grave danger of being killed or maimed. Many have bled to death from a severed artery in the neck and hundreds have been seriously injured by the metal shrapnel. Life-altering injuries include losing an eye, total or partial blindness, broken teeth and necks, and traumatic brain injuries all have resulted from the exploding Takata airbag. To date, 24 deaths and over 300 serious injuries have occurred. The 24 deaths caused by the Takata airbag may be a small fraction of the actual number since the auto accidents that deploy the airbag are so minor that police on the scene just assume that a homicide has taken place. According to the National Highway Traffic and Safety Administration (NHTSA) "certain model-year 2001-2003 Honda and Acura vehicles have a much greater risk of ruptures during airbag deployment. In fact, nine of the first 11 Takata-related deaths in the U.S. were in Acura and Honda vehicles."
The Problem With The Takata Airbag
Takata airbags use an inflator device to deploy the airbag in the event of a collision. In order to do so, a metal canister is filled with a propellant chemical that ignites and sends the airbag into the face of the vehicle's driver in 1/20th of a second. That much is normal. Takata changed their propellant chemical from the safe but expensive Tetrazole to the inexpensive but more volatile and combustible ammonium nitrate. Ammonium nitrate has been found to ignite due to changes in the environment such as heat and humidity and at a greater force. This greater force shatters the metal canister sending razor-sharp shrapnel throughout the passenger cabin with grenade-like force.
If you have been injured or have had a loved one killed by an exploding Takata airbag you are encouraged to speak with a Takata airbag attorney to see if you qualify to file a claim against both Takata and the manufacturer of your vehicle. Documents revealed in recent court proceedings point to executives at many of the major automobile manufacturers encouraging and even forcing Takata executive to switch propellant chemicals in order to cut the airbag's cost.
More Recent Takata Airbag Lawsuit News:
No-Cost, No-Obligation Takata Airbag Lawsuit Case Review
Onder, Shelton, O'Leary & Peterson, LLC is a St. Louis personal injury law firm handling serious injury and death claims across the country. Its mission is the pursuit of justice, no matter how complex the case or strenuous the effort. Onder, Shelton, O'Leary & Peterson has represented clients throughout the United States in pharmaceutical and medical device litigation such as Pradaxa, Lexapro and Yasmin/Yaz, where the firm's attorneys held significant leadership roles in the litigation, as well as Actos, DePuy, Risperdal and others. The Onder Law Firm has won more than $300 million in four talcum powder ovarian cancer lawsuits in St. Louis. Law firms throughout the nation often seek its experience and expertise on complex litigation.