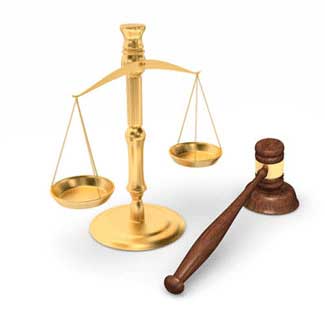 Automaker May Fail to Take Takata Airbag Recall Seriously
When it comes to taking seriously the largest motor vehicle recall in US history different automakers have different opinions
Monday, January 21, 2019 - Some companies like Honda Motors are bending over backward to make sure their customers are first made aware of the recall and the serious, life-threatening ramifications, and secondly to do everything humanly possible to make sure that their customers bring their vehicles in for repair. Other companies like Tesla Motors are failing to take the recall too seriously and are telling their customers that, yes there is a recall, but take your time and continue to drive their vehicle in the meantime. Still, other companies like General Motors, Ford, and Fiat Chrysler, may actually be complicit in forcing Takata to switch to the deadly airbag accelerant ammonium nitrate in order to save about one dollar of cost per vehicle.
Certain motor vehicles are equipped with what the NHTSA calls "alpha" airbags. Alpha airbags are those that have the highest likelihood of exploding and causing serious injuries or deaths to the vehicle's driver and passengers. The NHTSA stresses the critical nature of the risks that the airbags present by warning motor vehicle owners " Do not drive these vehicles with Takata airbags unless you are going straight to a dealer to have them repaired immediately." The vehicles on the alpha list are 2001-2003 Honda and Acura vehicles, 2006 Ford Ranger, and Mazda B-Series trucks.
Contrast the urgency of the alpha list with the nonchalant description that Tesla places on their responsibility for the Takata airbag recall. Tesla states that the only reason they are even bothering to recall Takata airbag vehicles is due to a predetermined NHTSA schedule requiring them to do so. Tesla goes on to ignore most of the risks that their customers and loved ones face when getting behind the wheel of certain models of Tesla vehicles and describe the lack of urgency in recalling the vehicles by telling their customers to take their time and that they can continue to drive the vehicle while waiting for an appointment. "customers do not need to be concerned about recalled airbags in their vehicles before they receive a formal recall notice. The predetermined schedule for recall and remedy ensures that customers will have sufficient time to replace their recalled airbags before they present a risk to safety, due to the fact that the airbag inflators only become defective based on a number of different factors, including age."
Major media outlets are on record of accusing General Motors of not only knowing about the deadly Takata airbags but also forcing Takata to make them. Takata approached GM in 1999 with a cheaper model of airbags that relied on ammonium nitrate as the explosive accelerant. Upon receiving the offer, GM contacted their then airbag supplier Autoliv to ask if they could match or beat the Takata offer and save the account. Autoliv studied the proposal and found that the Takata airbags included the dangerous and potentially deadly ammonium nitrate and responded by telling GM "No, we can't do it. We're not going to use it," said Robert Taylor, Autoliv's head chemist until 2010," In addition, Linda Rink, a senior scientist in the late 1990s at Autoliv was quoted in the New York Times as saying: "General Motors told us they were going to buy Takata's inflaters unless we could make a cheaper one," Ms. Rink said. "That set off a big panic on how to compete."
More Recent Takata Airbag Lawsuit News:
No-Cost, No-Obligation Takata Airbag Lawsuit Case Review
OnderLaw, LLC is a St. Louis personal injury law firm handling serious injury and death claims across the country. Its mission is the pursuit of justice, no matter how complex the case or strenuous the effort. The Onder Law Firm has represented clients throughout the United States in pharmaceutical and medical device litigation such as Pradaxa, Lexapro and Yasmin/Yaz, where the firm's attorneys held significant leadership roles in the litigation, as well as Actos, DePuy, Risperdal and others. The Onder Law Firm won $197 million in three talcum powder ovarian cancer lawsuits in St. Louis in 2016 and other law firms throughout the nation often seek its experience and expertise on complex litigation.