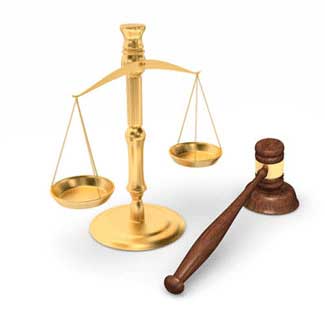 Motor Vehicle Manufacturers Are Urged to Use Facebook to Contact Takata Airbag-Related Vehicle Owners
Honda Motors has used an ingenious and extremely successful method to contact their customers using Facebook to alert them that the car they are driving is being recalled
Tuesday, August 7, 2018 - For years now the largest automobile recall in history has been underway affecting close to 50 million vehicles. Tens of millions of vehicle owners have complied and have taken their vehicle to the nearest dealership to have the defective and deadly Takata airbag replaced free of charge. Millions more have for some reason failed to comply and continue to drive dangerous automobiles and trucks. At this stage of the game, getting the word out to every driver is of paramount importance. Every day millions of motor vehicle drivers and their loved ones are in grave danger of being killed, blinded or otherwise maimed by shrapnel fragments of the malfunctioning Takata airbag.
While most automobile manufacturers have done the minimum to comply with the recall, others have been more aggressive and have taken initiatives that are worth repeating. Honda Motor Company has been the most successful automobile manufacturers in terms of contacting their vehicle owners and have had the highest percentage of compliance with the recall. While other companies relied on direct mail sent to outdated customer lists, Honda has reached all of its customers by using the public service features of social media website Facebook.com.
According to an article on www.theverge.com, Honda has used Facebook as follows. "To reach specific owners of affected vehicles, encrypted email addresses associated with recalled VINs are matched to Facebook UserIDs," Honda said in a news release. "When a customer logs into Facebook, they are presented with a custom message featuring the PSA in their Facebook feed." In addition, the Honda PSA links to a video featuring a woman who lost an eye by the exploding Takata airbag shrapnel emploring the motor vehicle owner to take action. Even though Honda has reached a high percentage of their customers they are not resting. Honda links its Facebook PSA to a website it has set up at http://hondaairbaginfo.com/a-message-to-our-customers-about-takata-airbags/ where it alerts Honda owners of the following risks that Takata airbags in their Honda present as follows:
This issue can kill or seriously injure you or your passengers.
All safety recall repairs are FREE at authorized Acura and Honda dealers.
We have replacement parts for ALL recalled Acura and Honda models.
FREE rental car available to the vehicle owner for the day of the recall repair.
Call NOW for help 1-888-234-2138.
It is imperative that all Motor Vehicle manufacturers copy the vehicle recall success model that Honda has implemented immediately. Lives are at risk with every moment they delay. To date, 24 people have been killed and hundreds have been injured by the exploding Takata airbag's malfunctioning propellant canister. Takata airbag propellant chemical explodes unexpectedly my and with unnecessarily high force, shattering the metal deployment cartridge and sending metal shrapnel throughout the passenger cabin. If you have had a Takata airbag explode causing injuries or death to a loved one, you should speak with a Takata airbag attorney for further information pertaining to filing a claim.
More Recent Takata Airbag Lawsuit News:
No-Cost, No-Obligation Takata Airbag Lawsuit Case Review
Onder, Shelton, O'Leary & Peterson, LLC is a St. Louis personal injury law firm handling serious injury and death claims across the country. Its mission is the pursuit of justice, no matter how complex the case or strenuous the effort. Onder, Shelton, O'Leary & Peterson has represented clients throughout the United States in pharmaceutical and medical device litigation such as Pradaxa, Lexapro and Yasmin/Yaz, where the firm's attorneys held significant leadership roles in the litigation, as well as Actos, DePuy, Risperdal and others. The Onder Law Firm has won more than $300 million in four talcum powder ovarian cancer lawsuits in St. Louis. Law firms throughout the nation often seek its experience and expertise on complex litigation.